JP-D76 4 in 1 Multifunctional Slicker Pet Brush for Dogs & Cats (Pro Version)
Pro Version
- For Short/Long Haired Dogs, Cats, Rabbits, etc.
- Effective Yet Gentle Cleaning
- Smooth Hair & Healthy Coat
- Self-Cleaning & Hassle-free
- Ionic Sterilization & Static Elimination
- Relaxing & Soothing Vibration Massage
- Ringworm Detector UV Lamp
- Interactive Laser Teasing for Fun

Product Details
Technical Specification
Video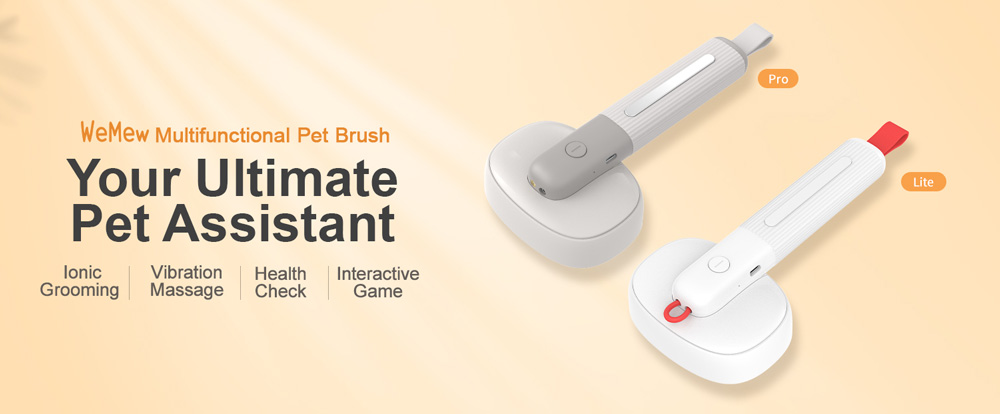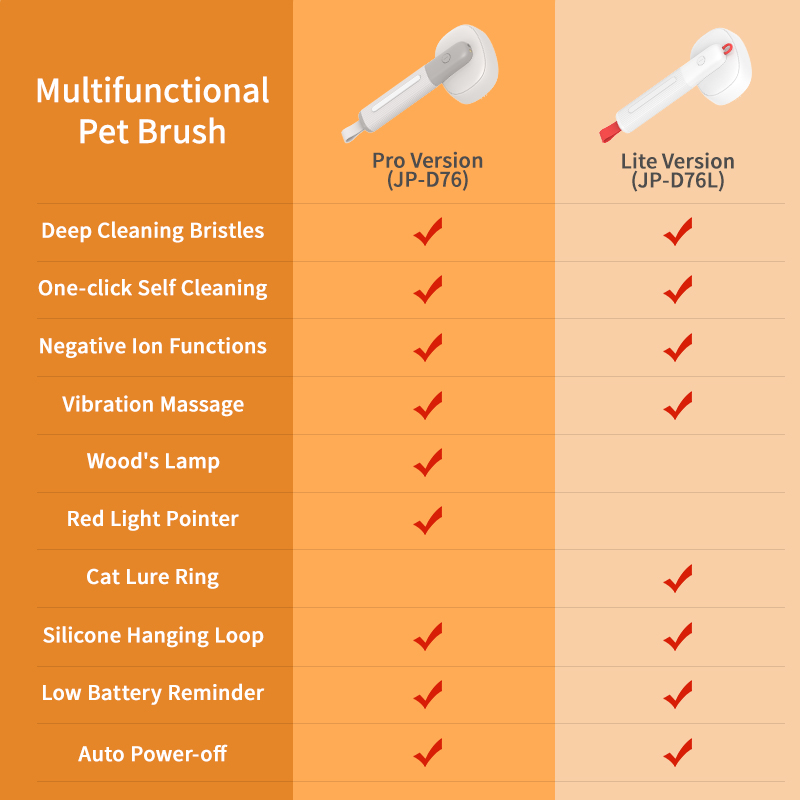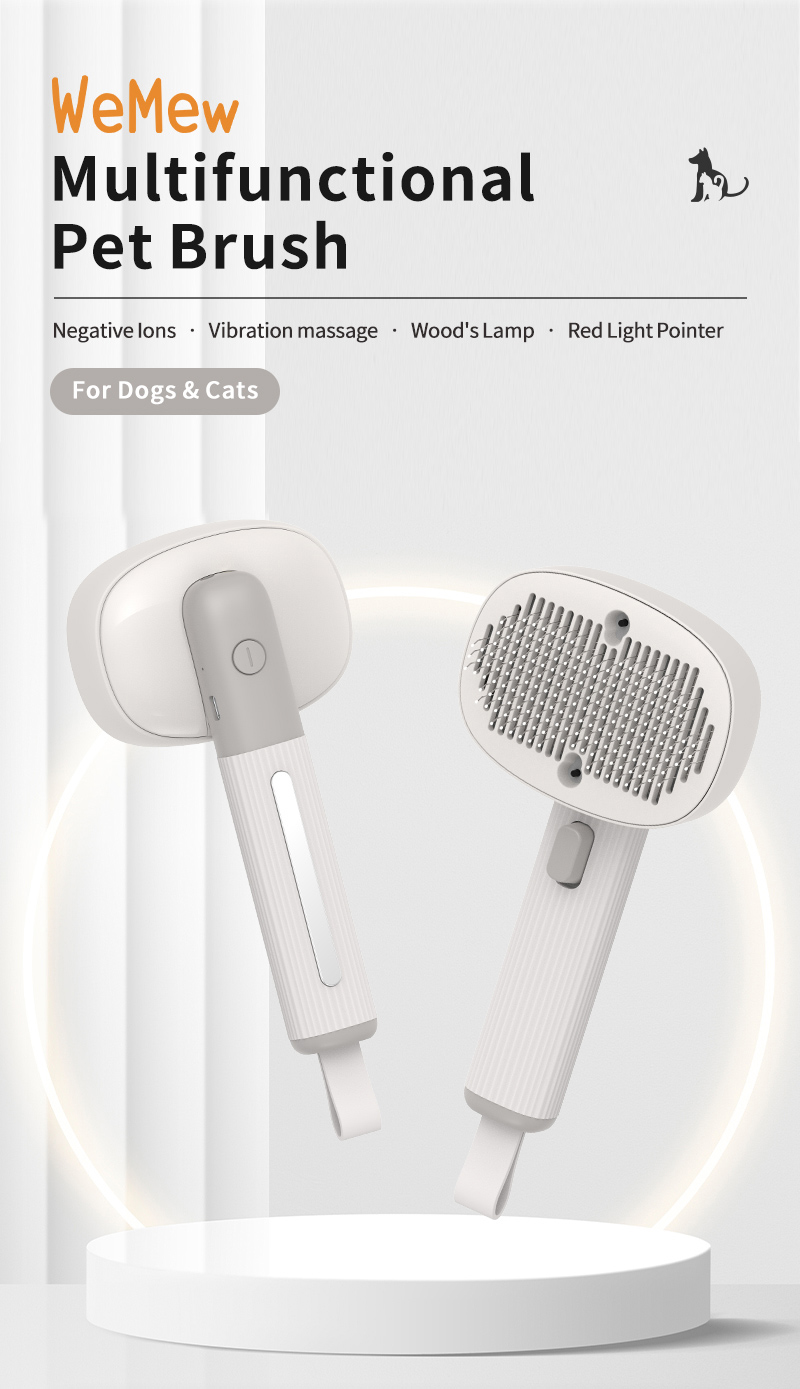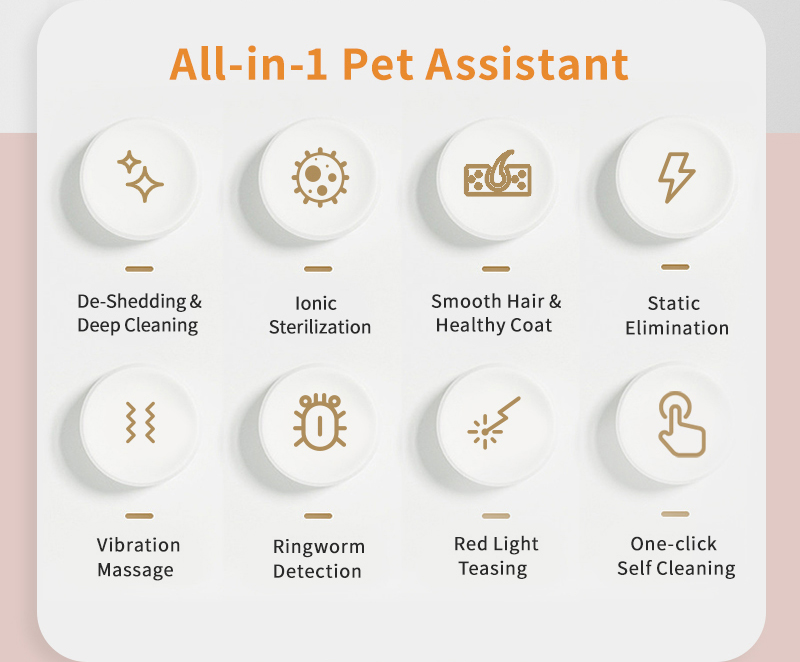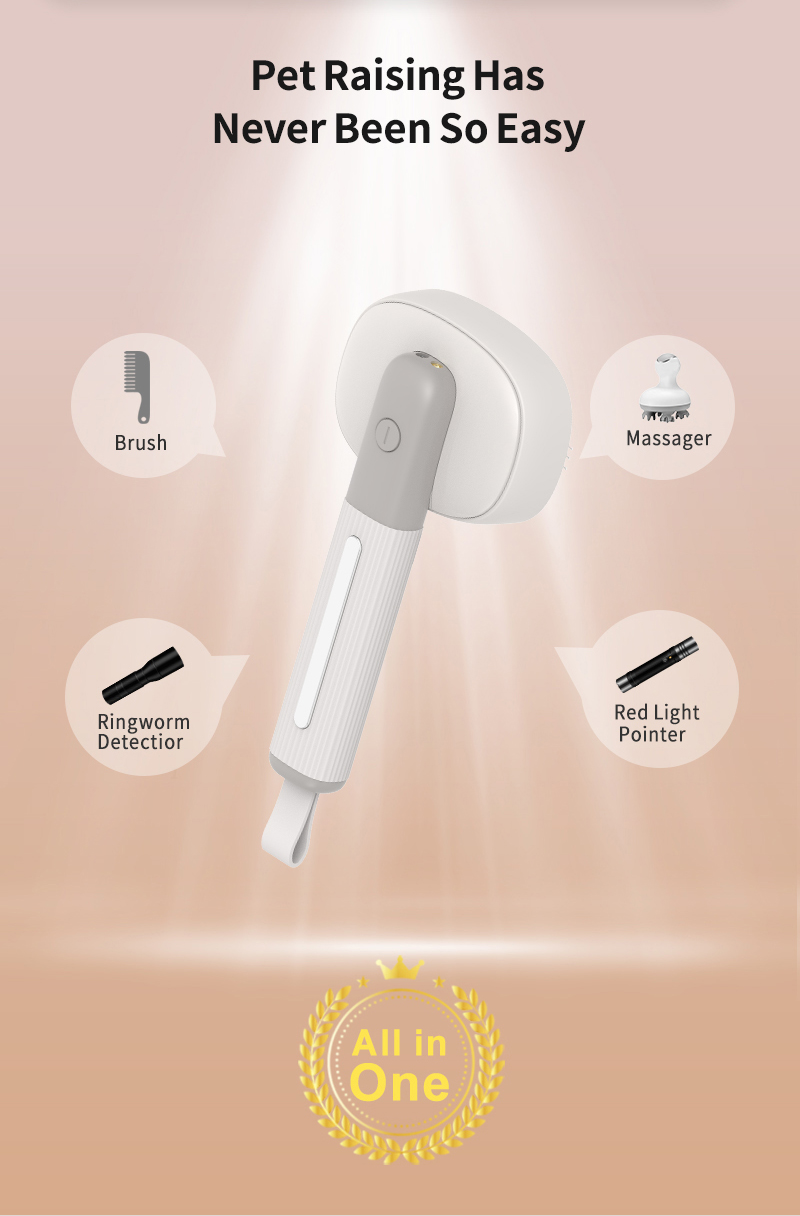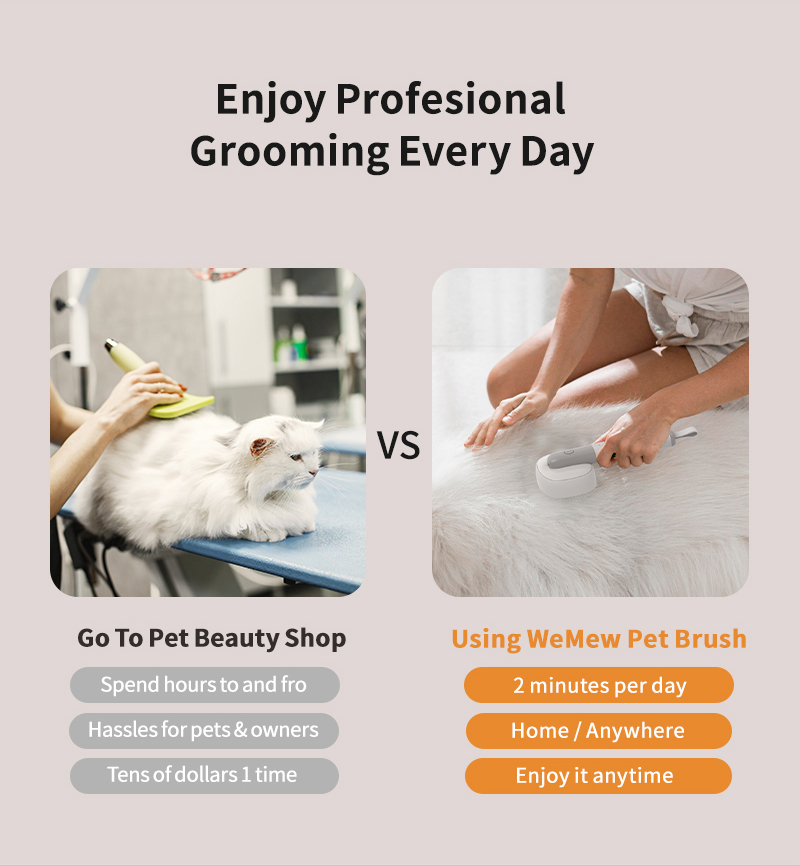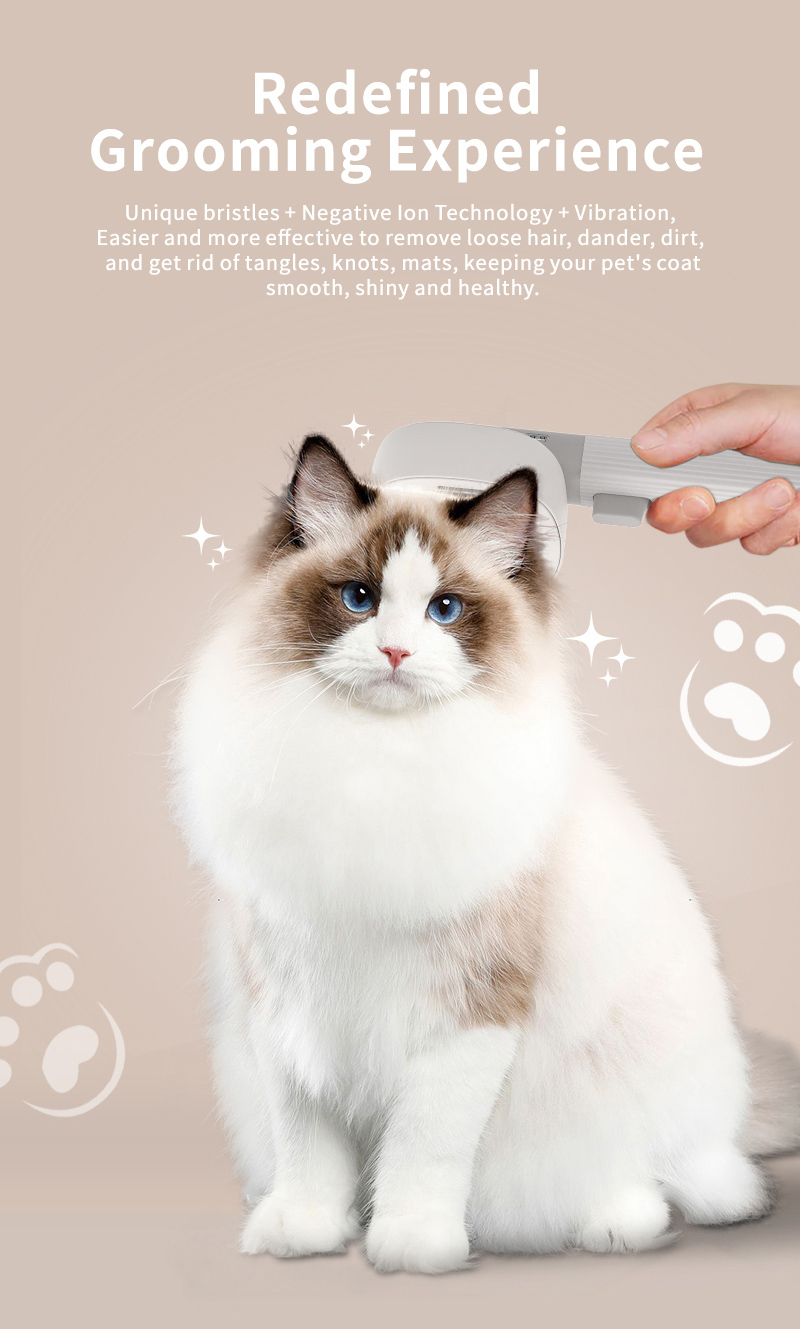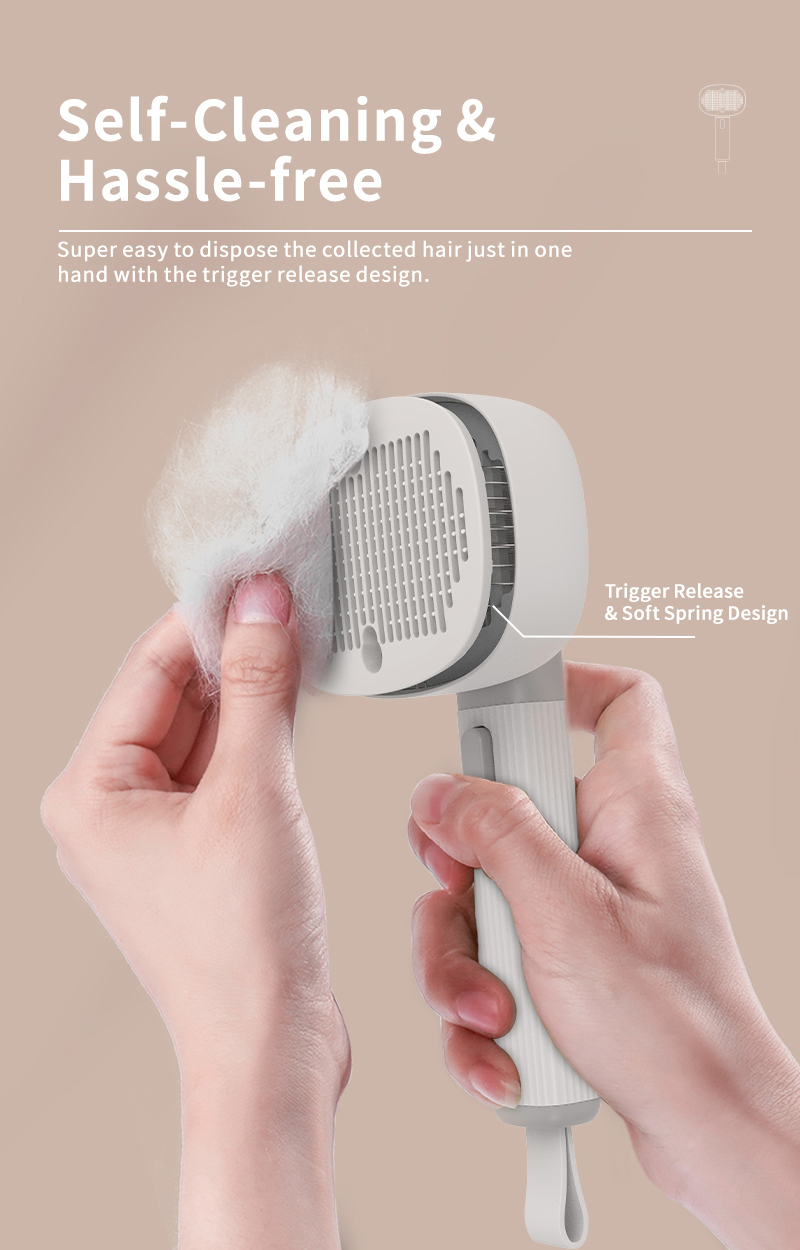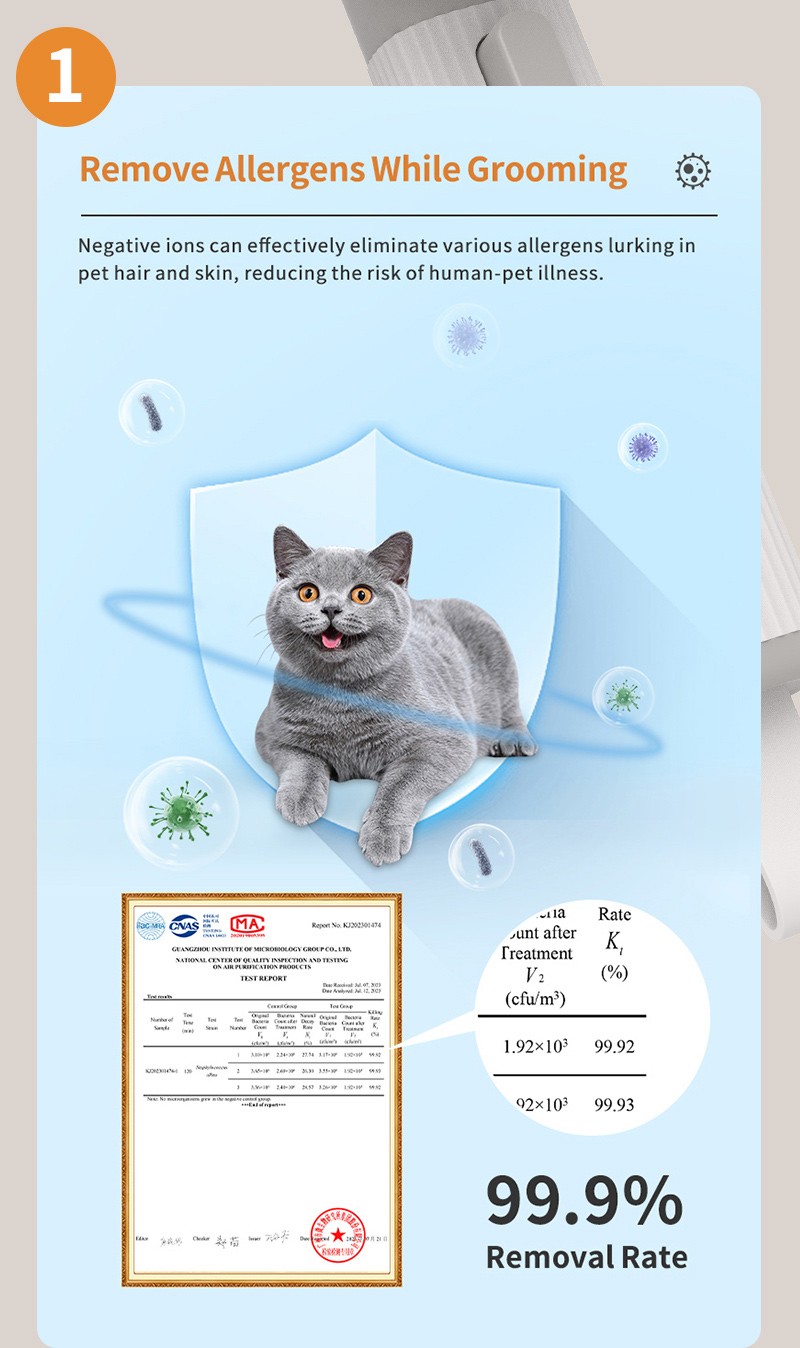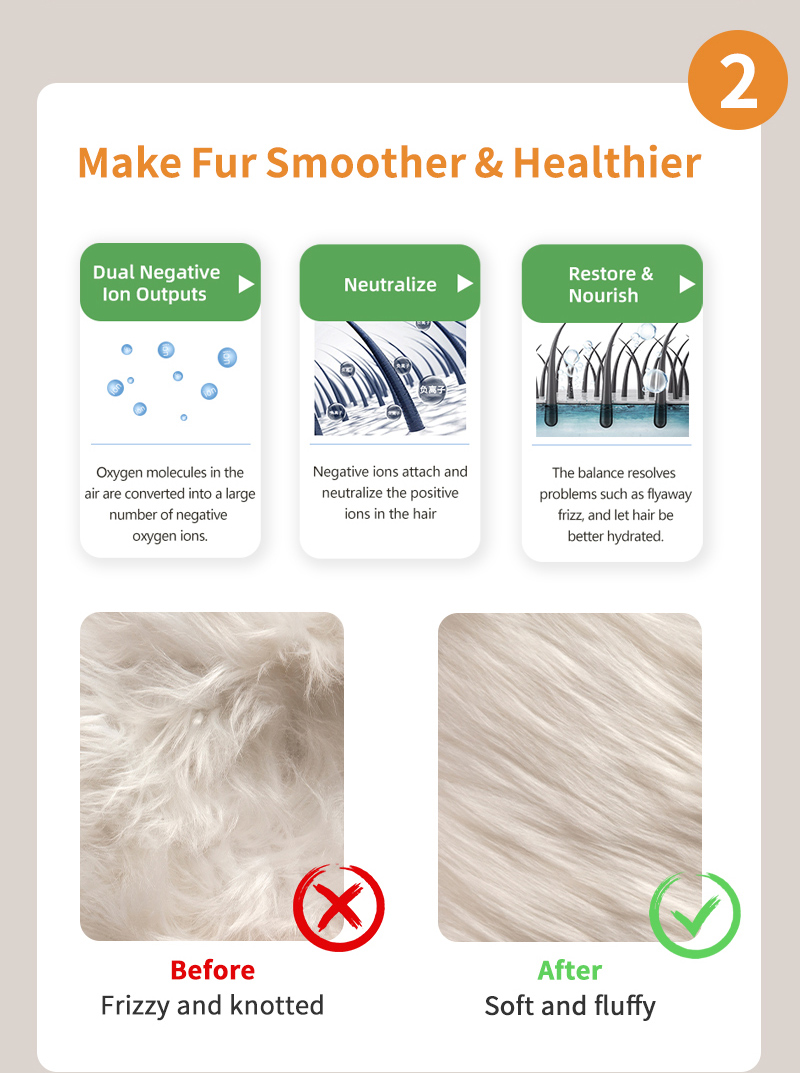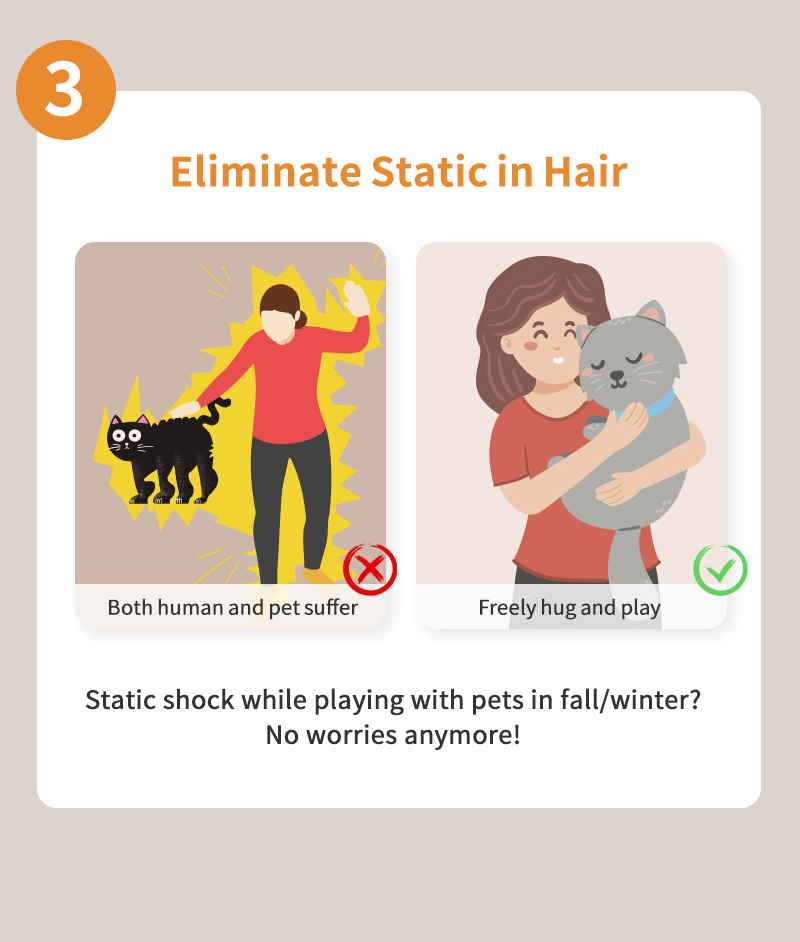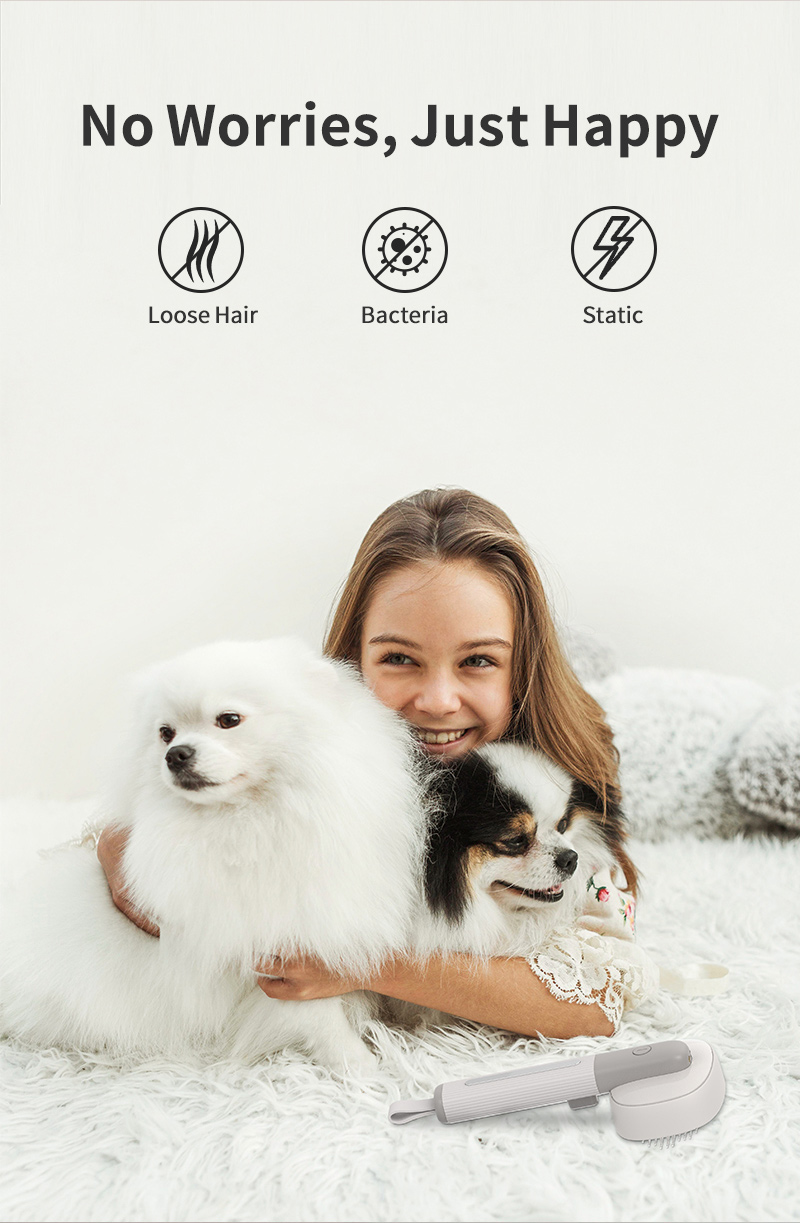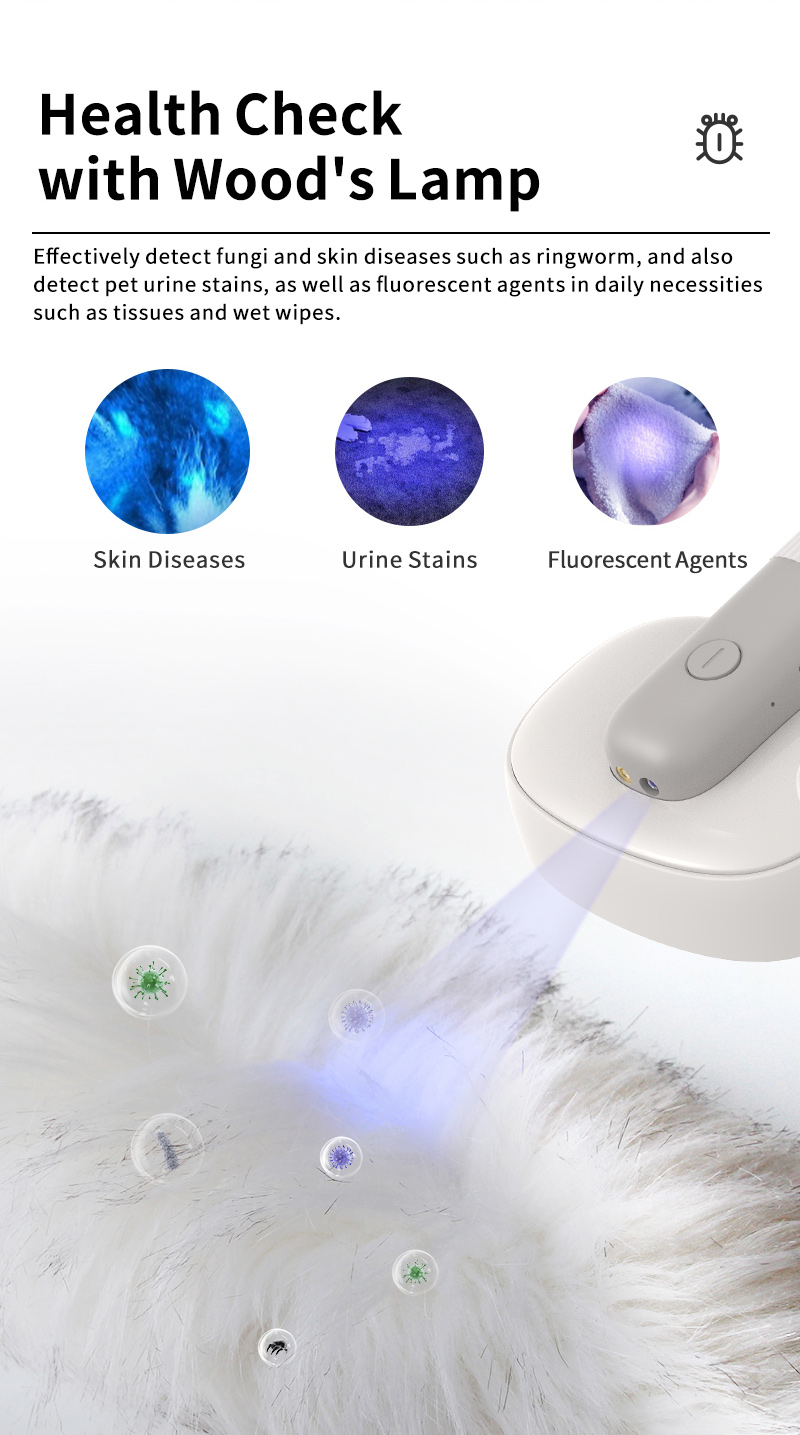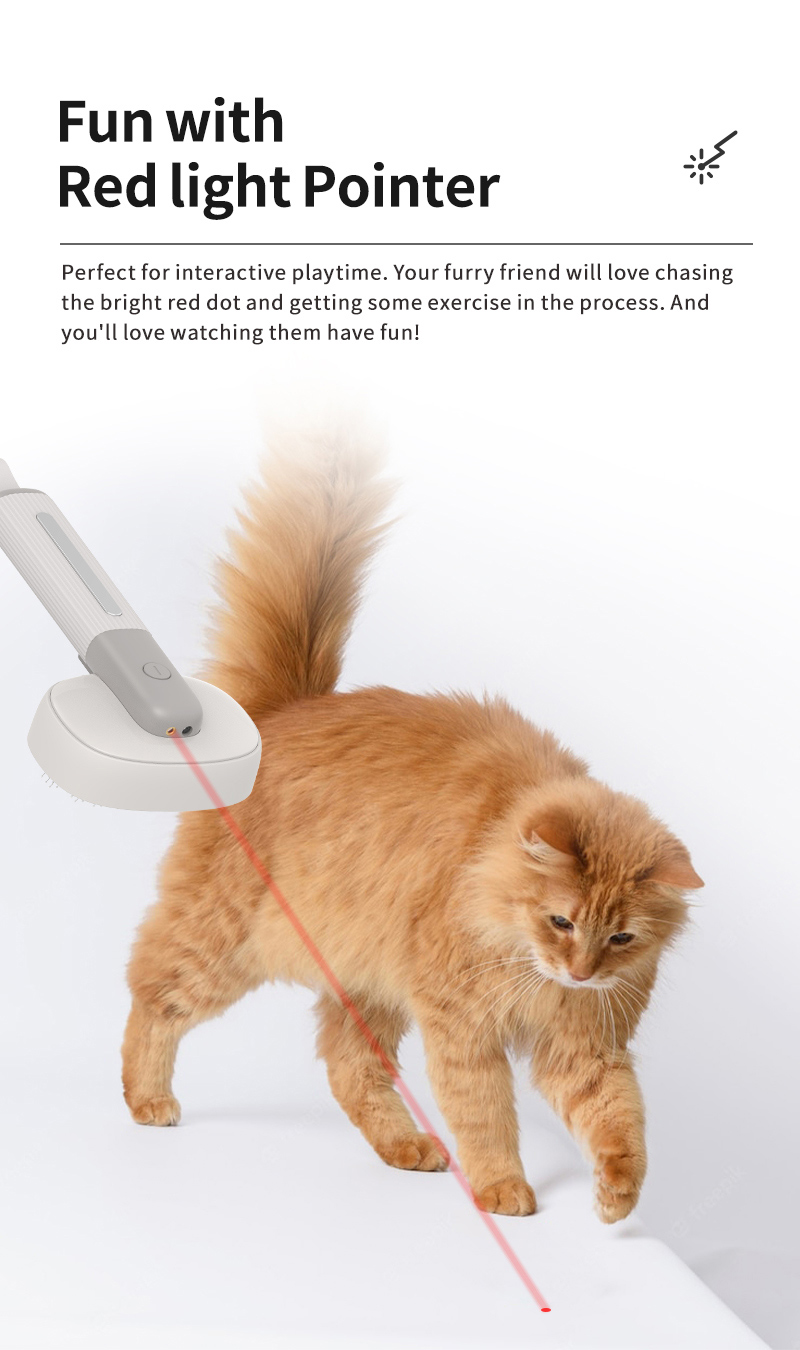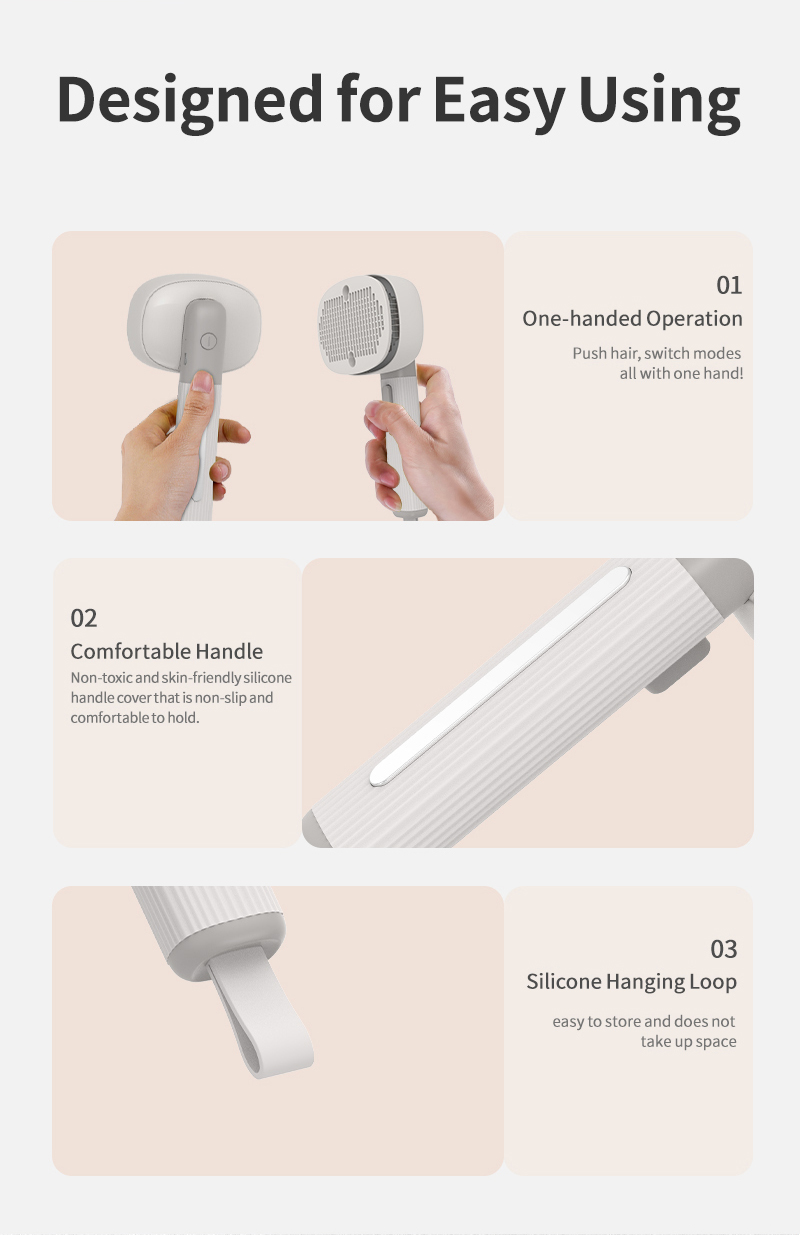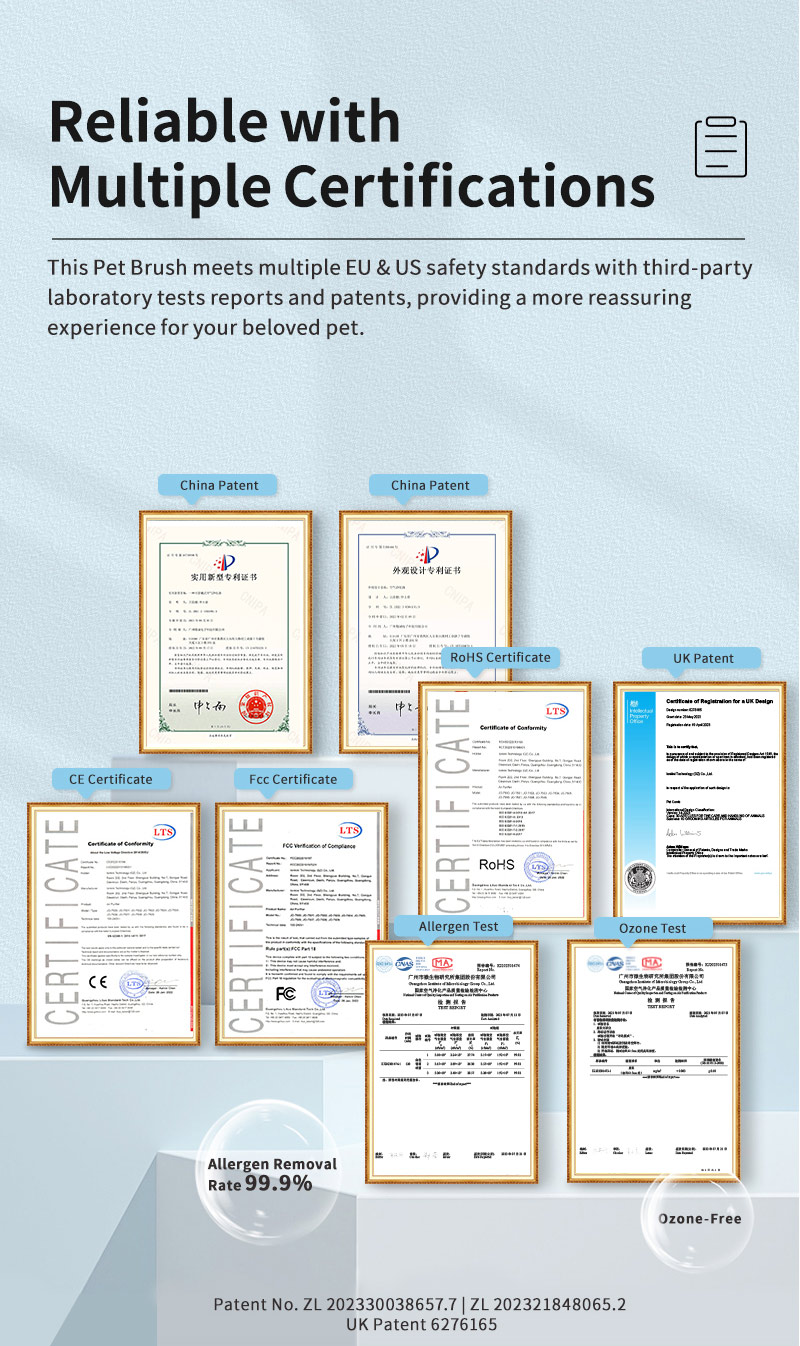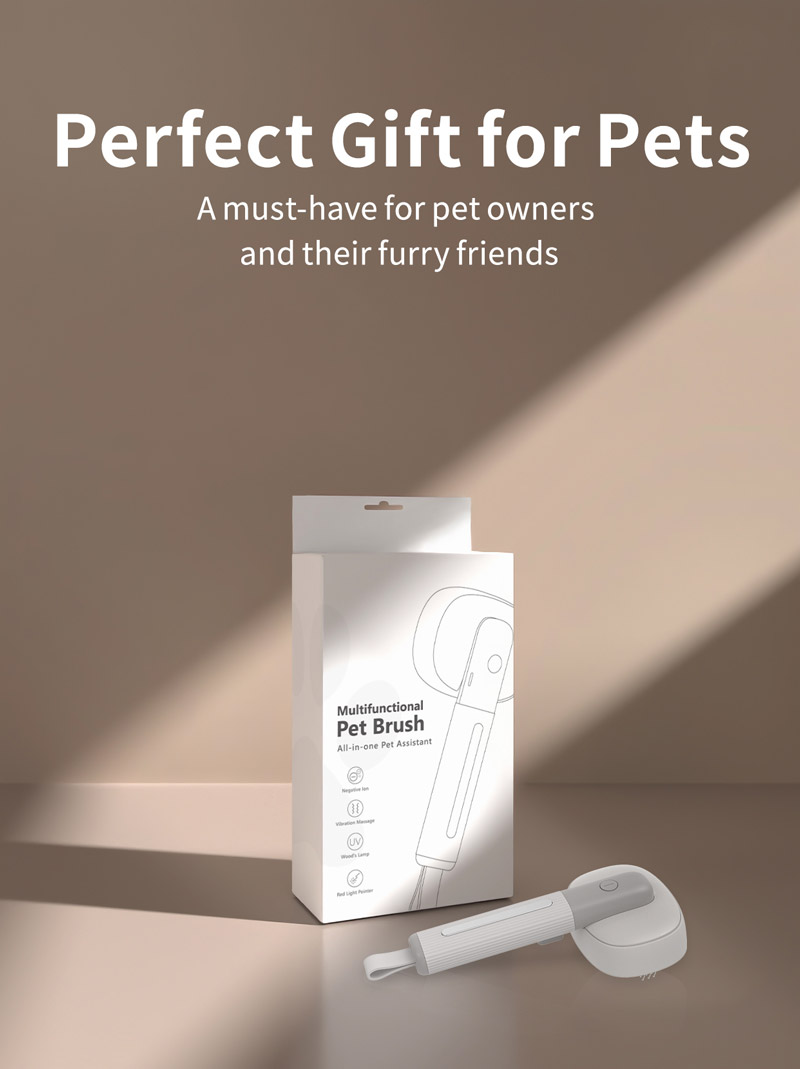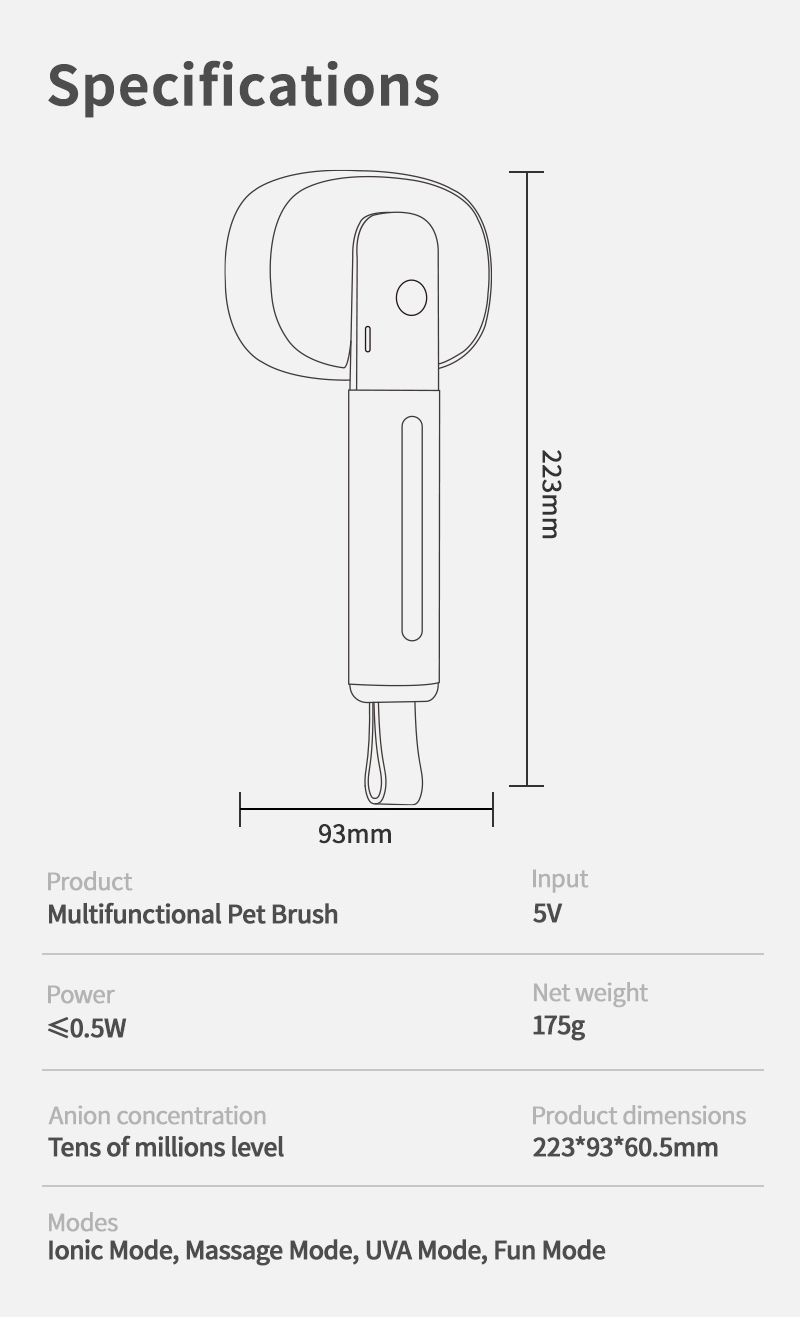 WeMew Multifunctional Pet Brush
For Dogs & Cats
Negative Ions · Vibration massage · Wood's Lamp · Red Light Pointer

Redefined Grooming Experience
Combining unique bristles, negative ion technology, and vibration, WeMew Pet Brush makes it much easier and more effective to remove loose hair, dander, dirt, and get rid of stubborn tangles, knots, mats, keeping your pet's coat smooth, shiny and healthy.
Benefits from Negative Ion Technology
WeMew Pet Brush adopts ionic technology. It can easily solve problems that an ordinary hairbrush cannot solve, but also bring you extra benefits.
- Remove Allergens While Grooming
Negative ions can effectively eliminate lurking allergens in pet hair and skin, reducing the risk of human-pet illness.
- Make Fur Smoother & Healthier
Negative ions neutralize the positive ions in the hair, and make your pet's hair shiny, smooth, frizz-free, and healthy.
- Eliminate Static in Hair
No longer afraid of static electricity shock when playing with your cats and dogs in autumn and winter.
Double Enjoyment Vibration Massage
The rounded massage beads apply pressure while the 11,000 RPM motor provides gentle vibration, giving your furry friend a dual massage experience that promotes blood circulation, soothes emotions, and adds vitality to their health.
Health Check with Wood's Lamp
WeMew Pet Brush is equipped with a UVA Wood's lamp that can effectively detect fungi and skin diseases such as ringworm in pets, allowing for early detection and treatment. It can also detect pet urine stains, as well as fluorescent agents in daily necessities such as tissues and wet wipes.
Fun with Red light Pointer
Perfect for interactive playtime. Your furry friend will love chasing the bright red dot and getting some exercise in the
process. And you'll love watching them have fun!
ODM / OEM Customization
We provide OEM/ODM Service.
If you would like to have logo printing or customize the packaging and other features.
Please contact us for more details.