Product Details
Technical Specification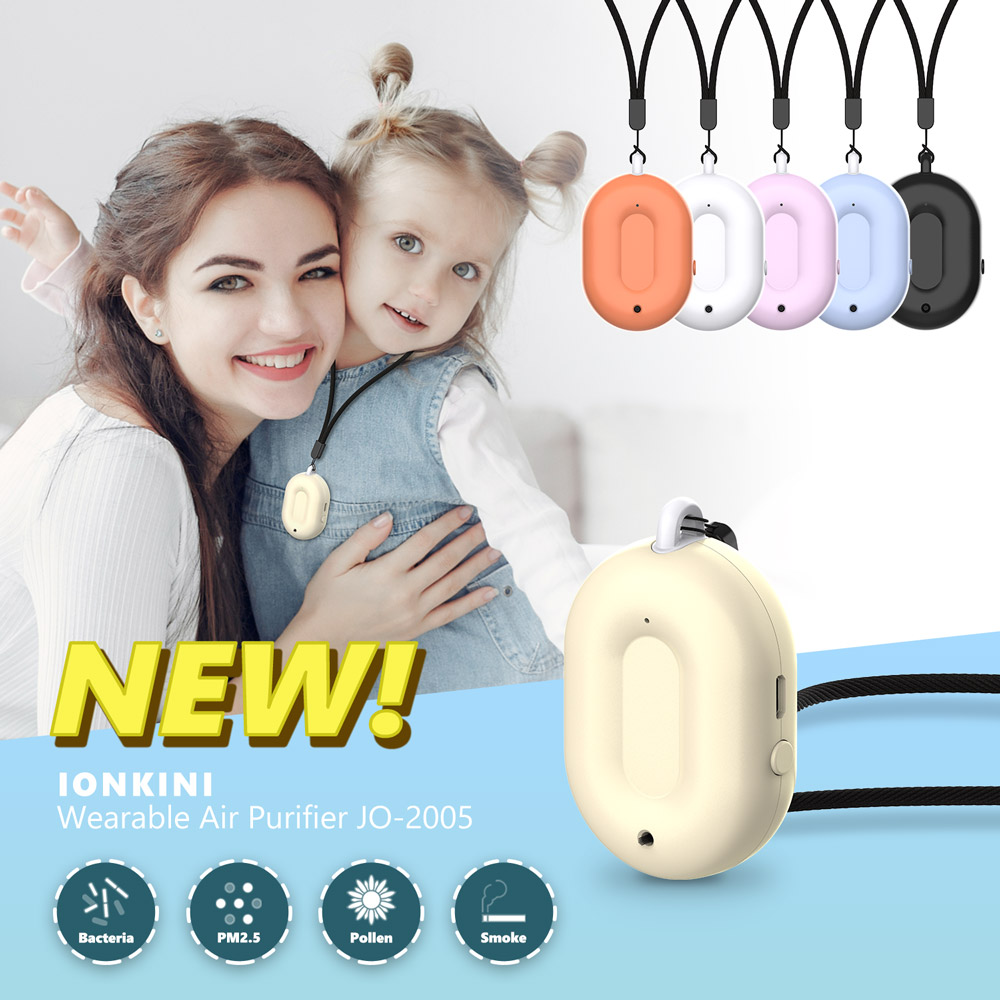 IONKINI Necklace Wearable Air Purifier JO-2005
New Arrival Personal Portable Clean Air Device
Colorful & Customizable
Colors, LOGO, Packaging, Design or Features

Send Inquiry to get your logo illustration picture in 5 minutes FOR FREE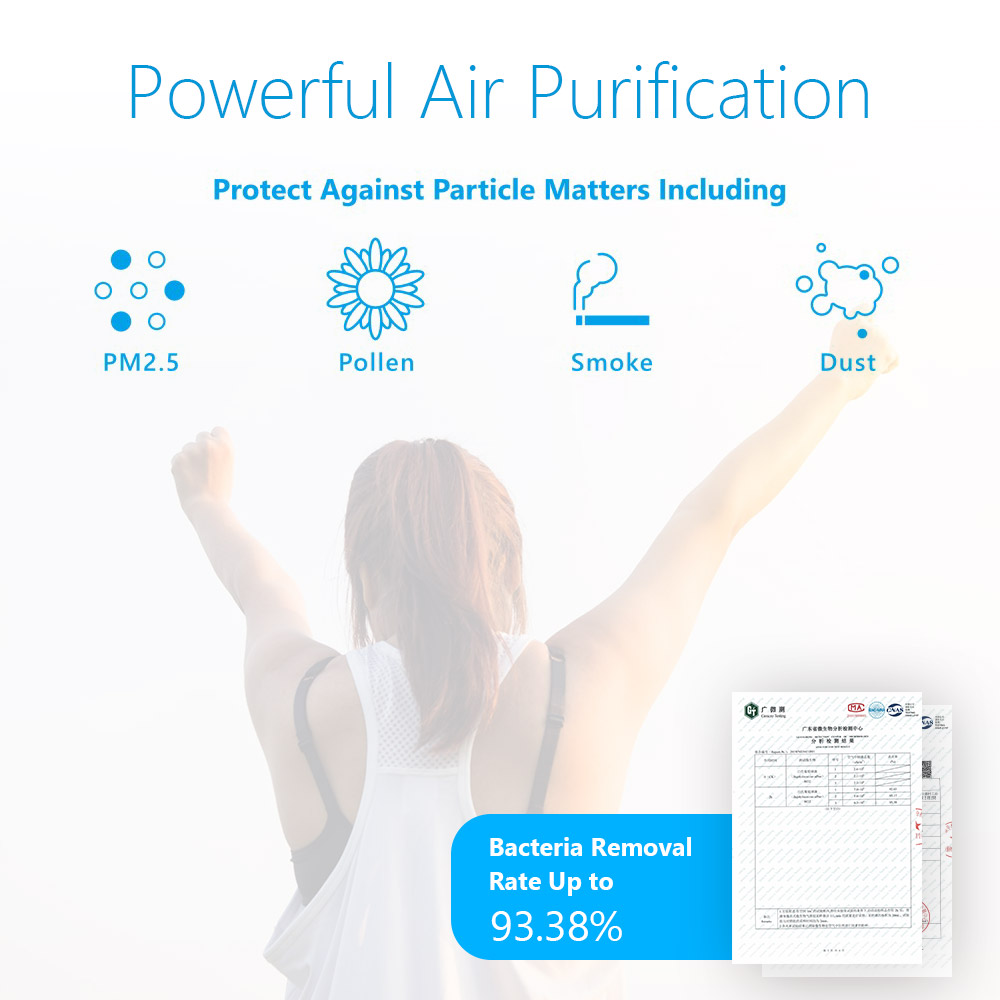 Clean, Fresh, Healthy Air
Portable Wearable Air Purifier Series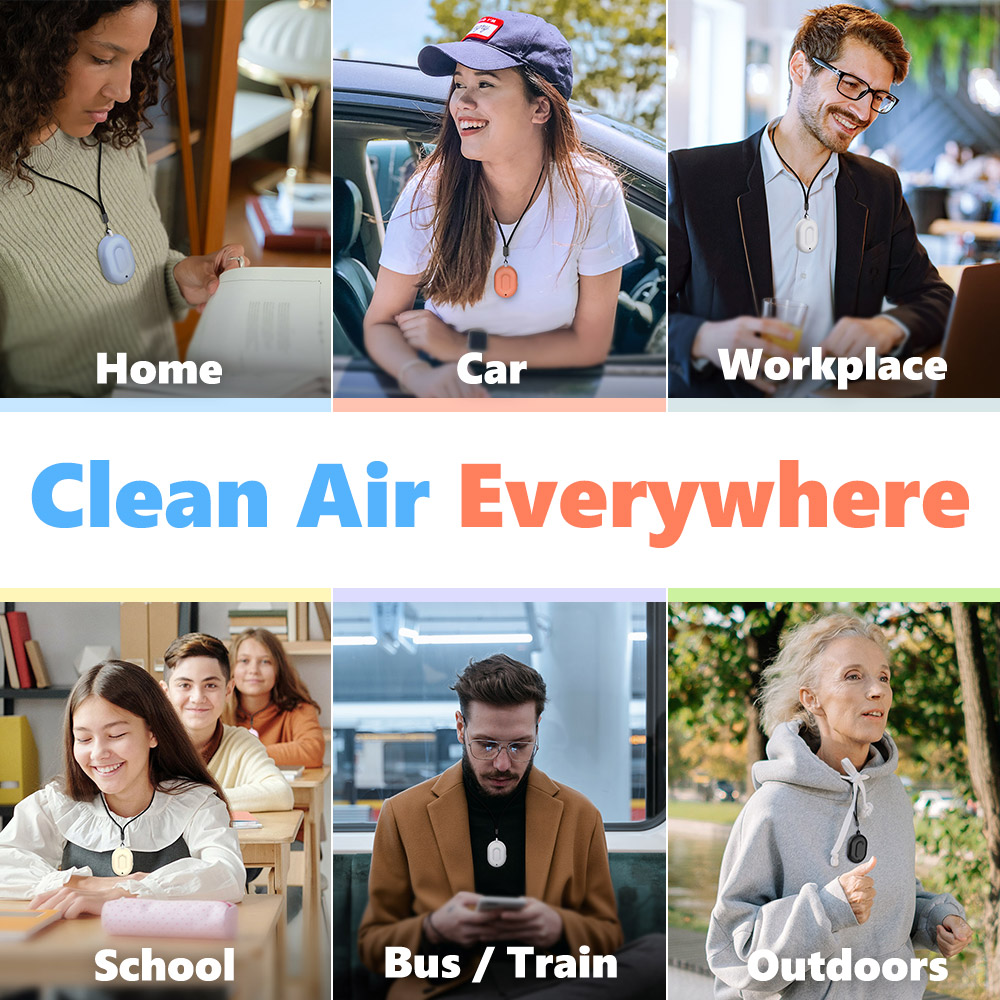 Always with You
Breathe better, cleaner air no matter where you are.
Indoors: At Home / Office / Bedroom / Shopping Mall / Hotel / School / Salon / Gym...
Outdoors: In Car / Bus / Underground / Elevator/ Public...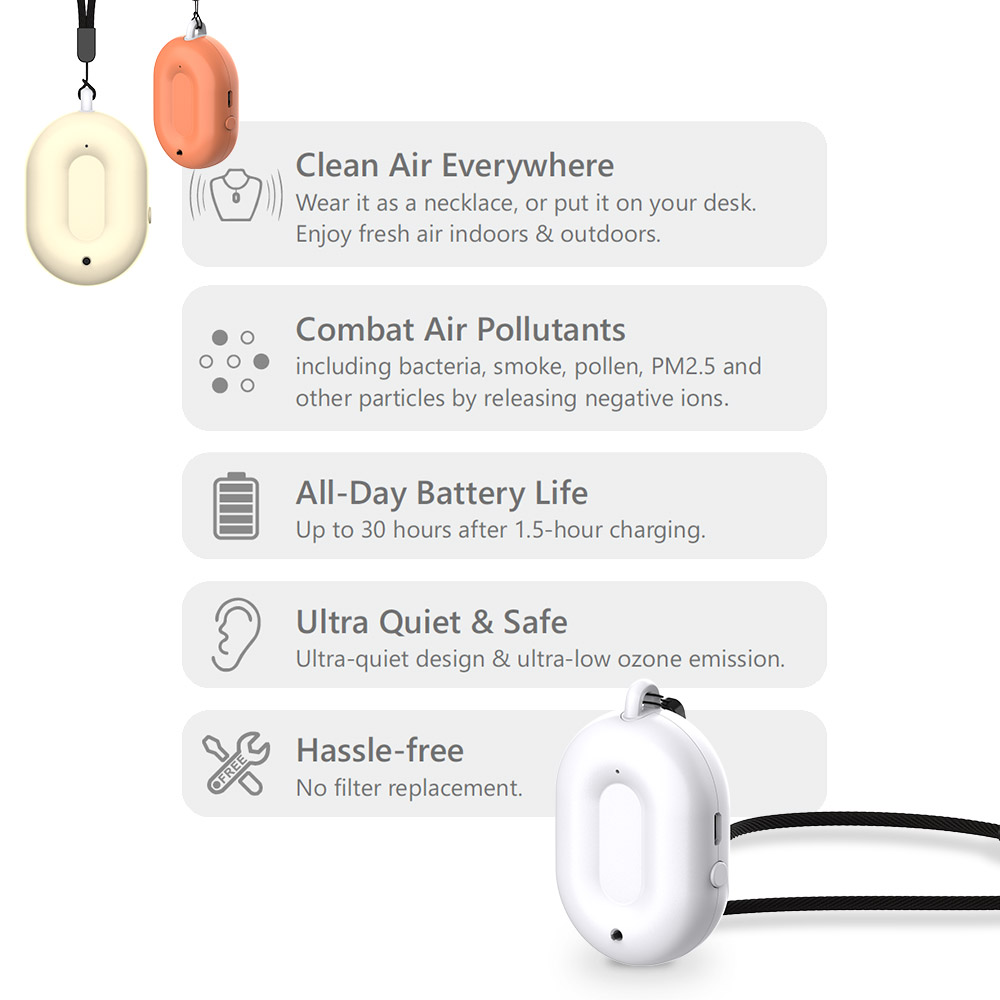 Smart, Safe, Silent
Small, Compact, Light. Safe & Easy to Use.

Great Gift Choice for Kids, Children, Adults, the Elderly, Business, Pets, Friends, Your Beloved Ones.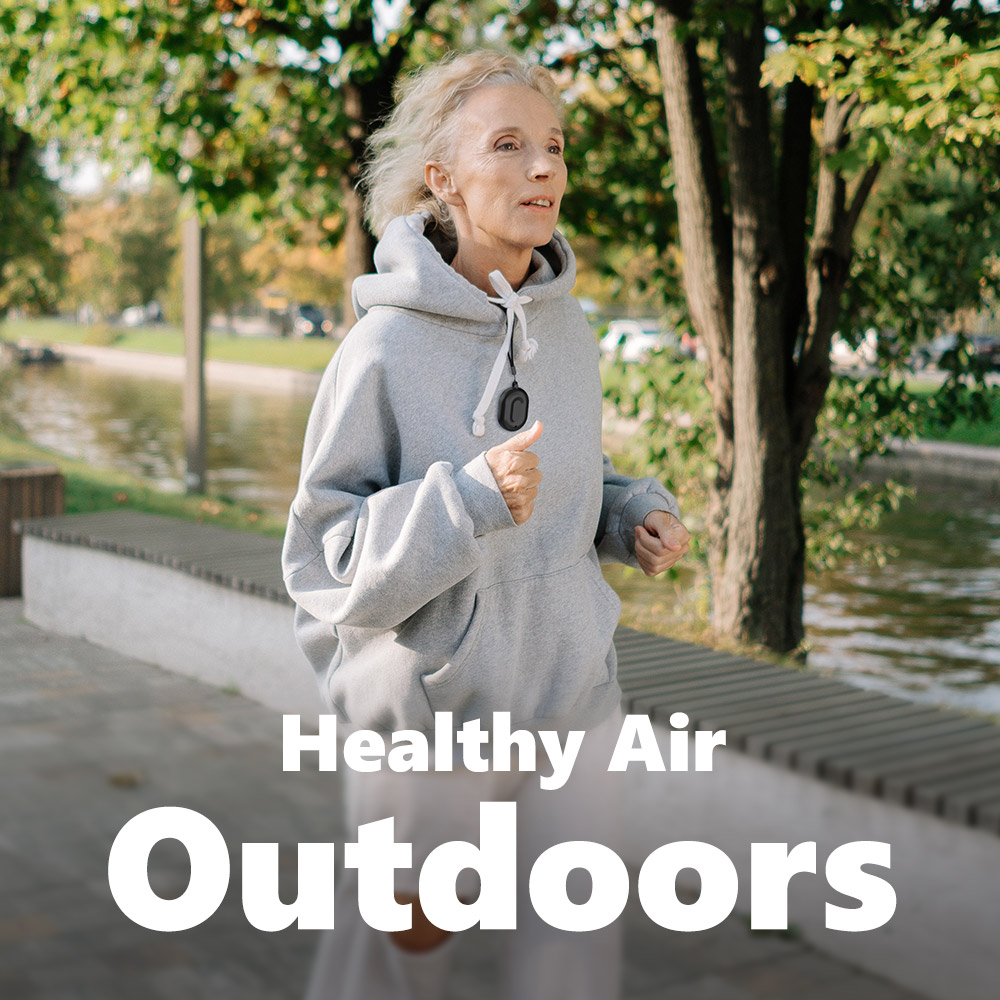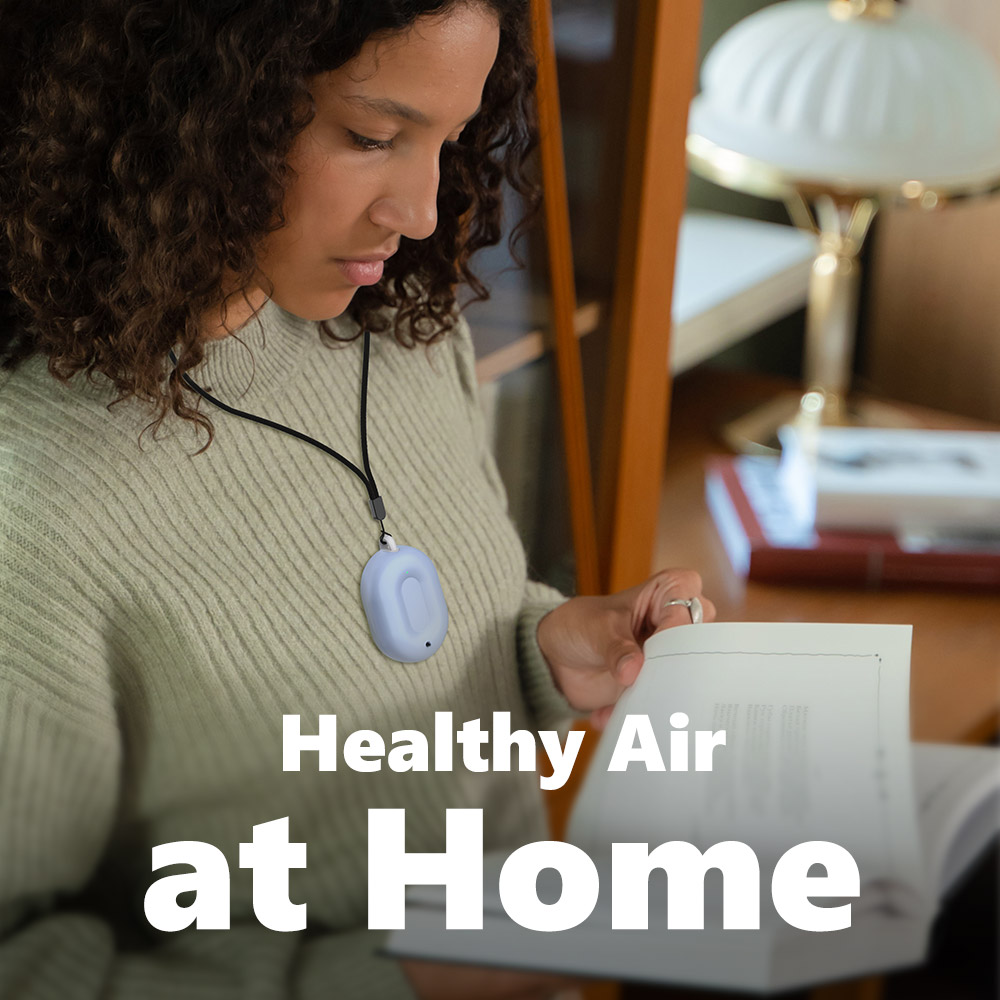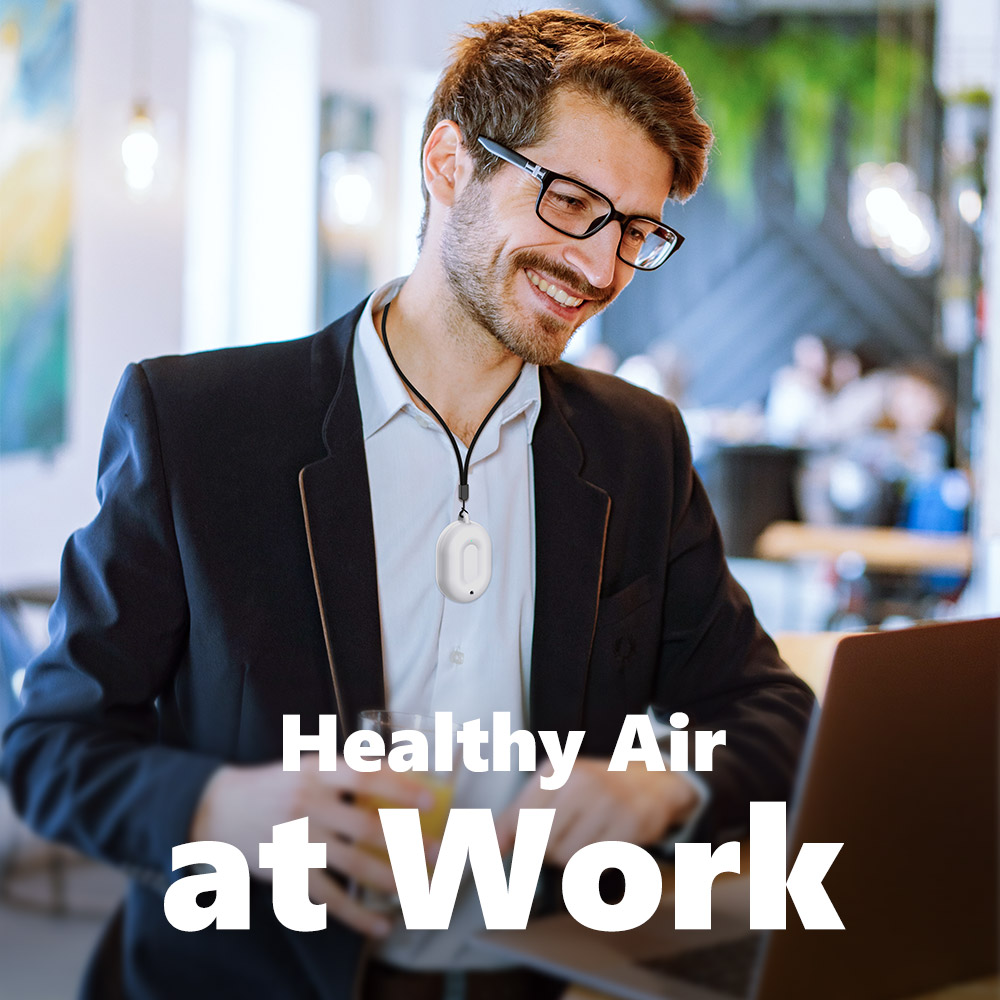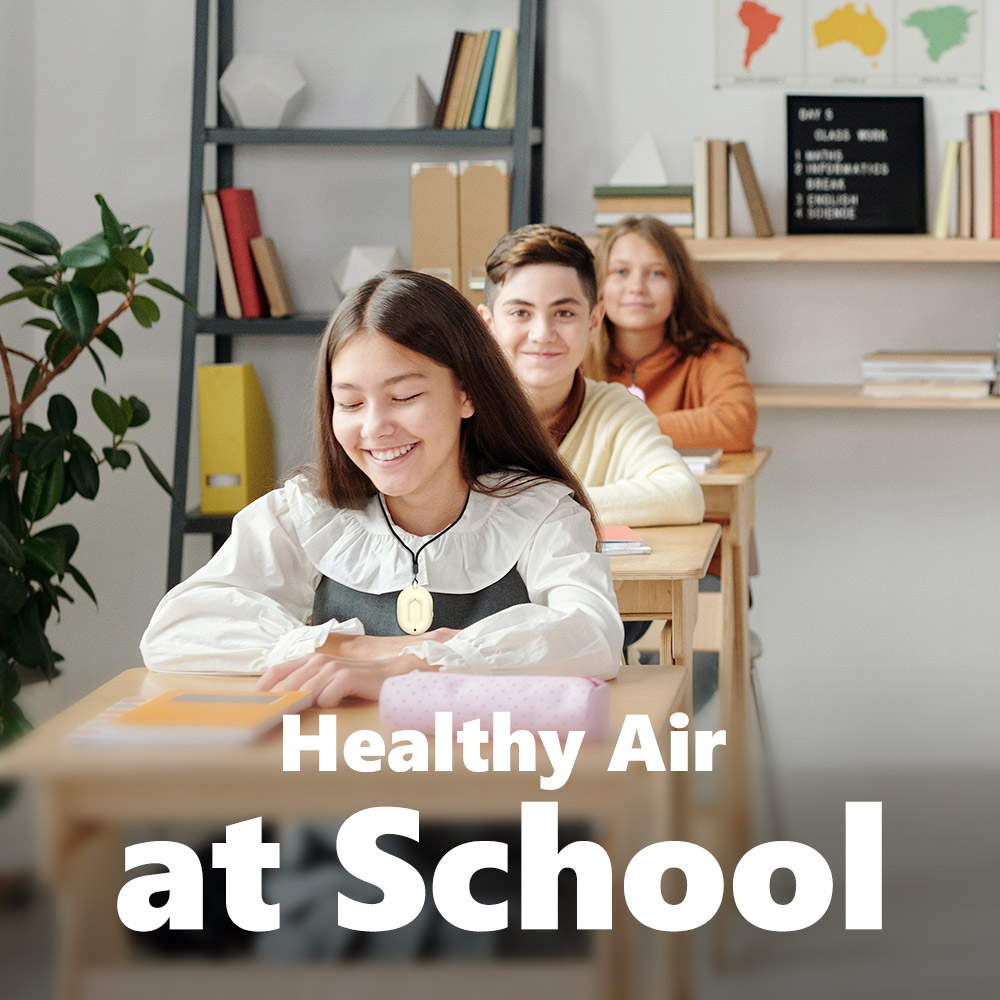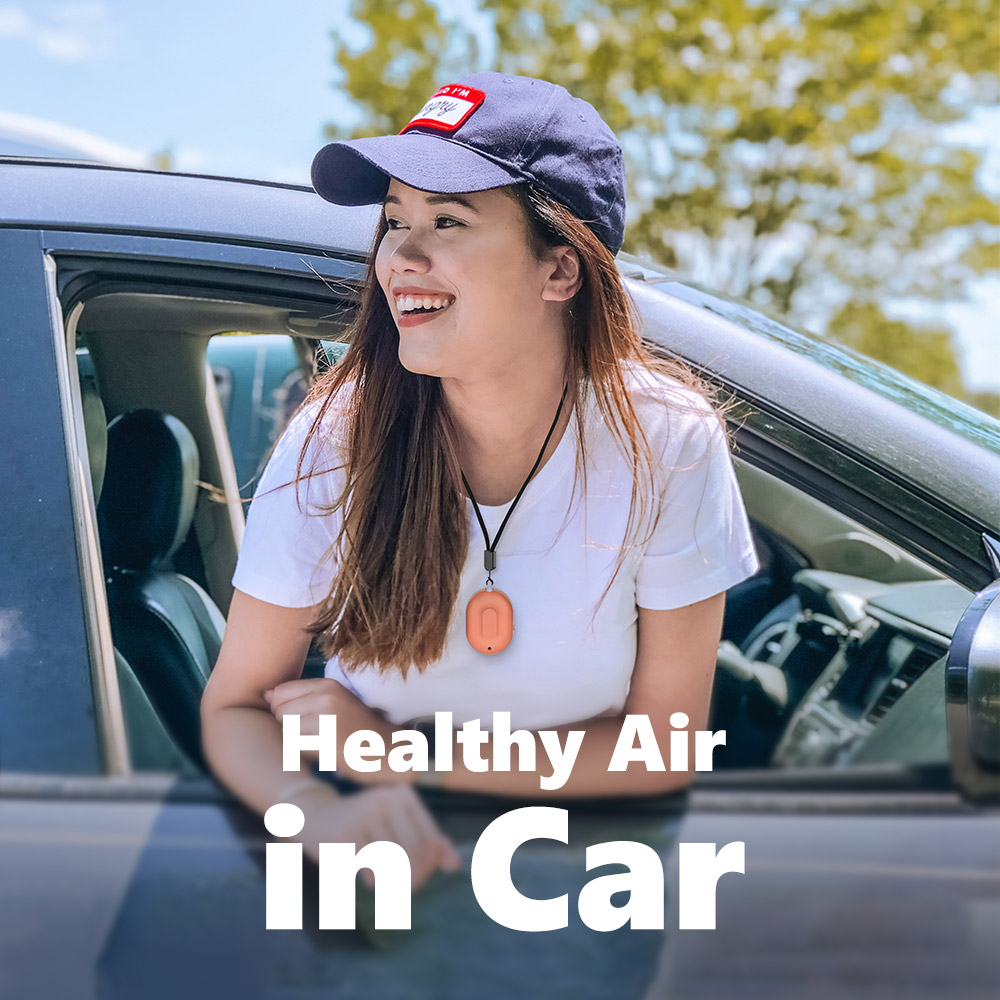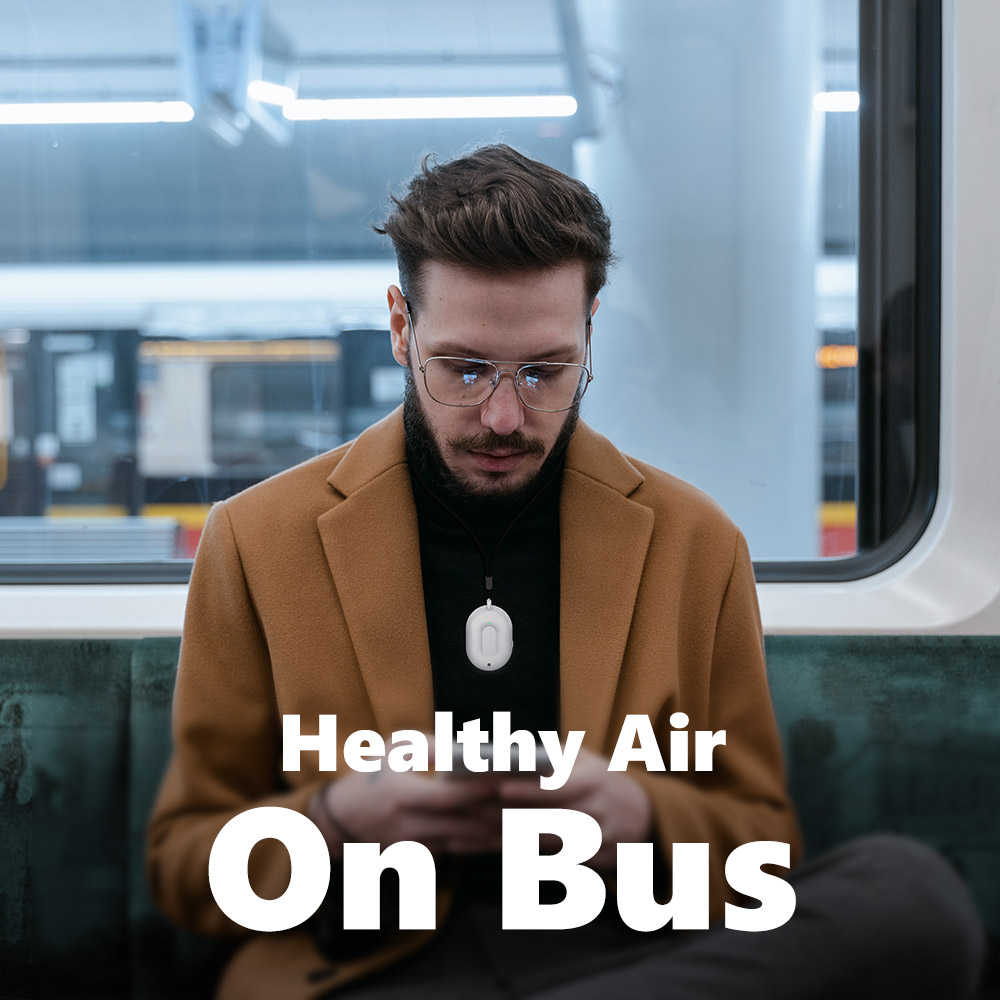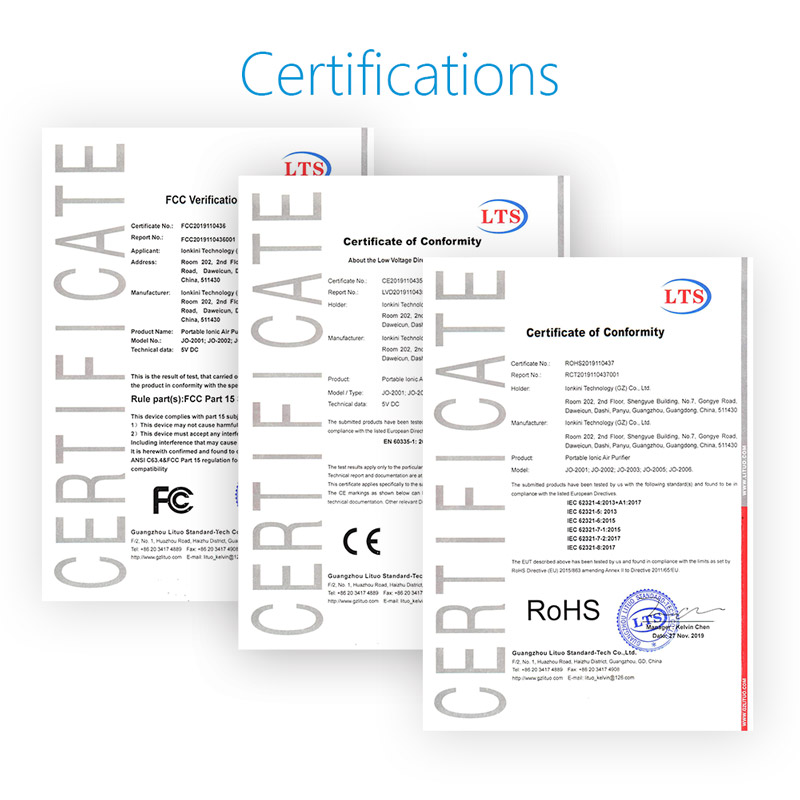 Certificates & Patent
IONKINI Necklace Wearable Air Purifier JO-2005 has been CE, RoHS, Fcc certified.
Its design is patent-protected (China Design Patent No. ZL202130832337X)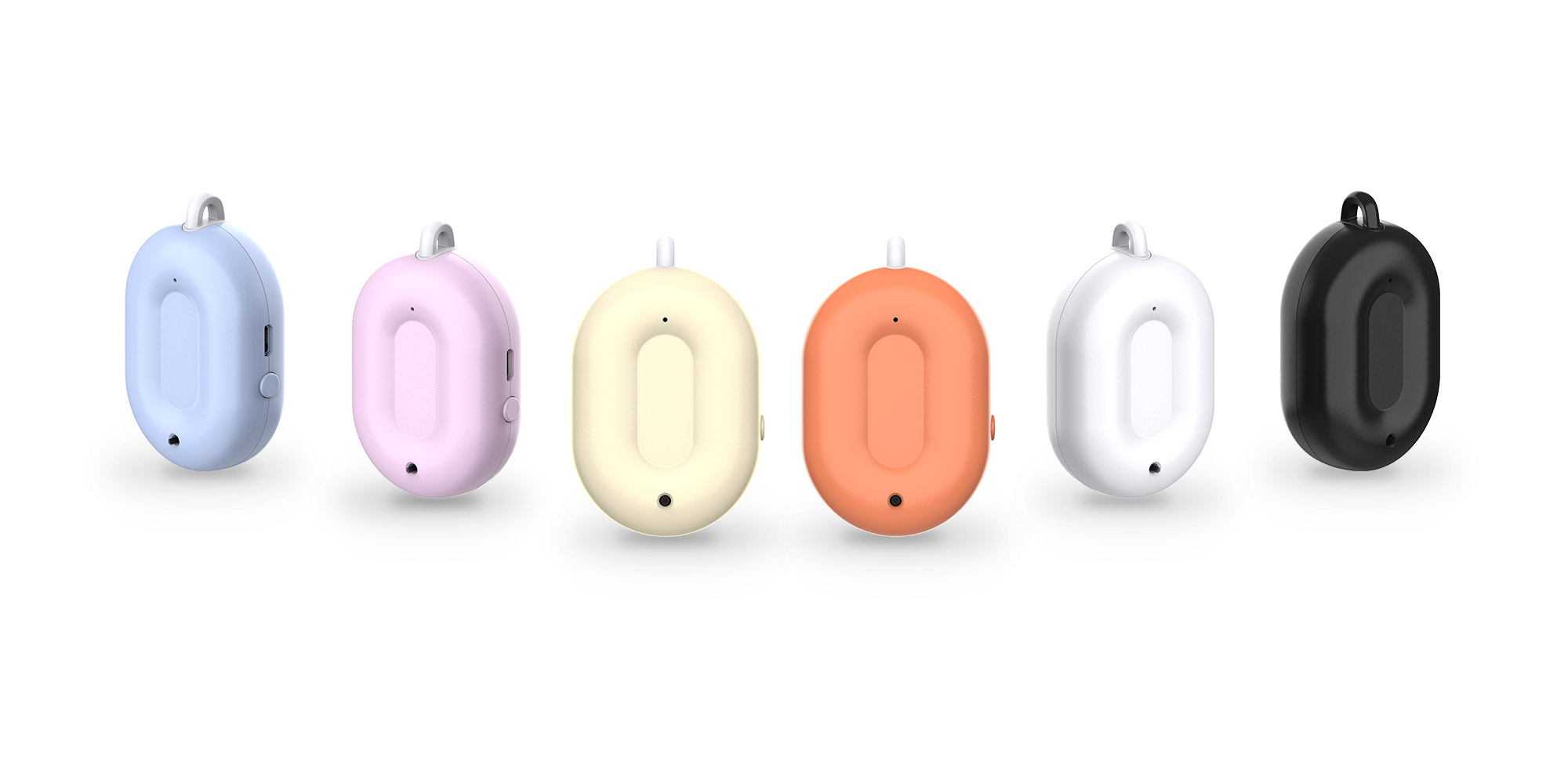 Specifications

IONKINI Necklace Wearable Air Purifier JO-2005


Input voltage
5V/DC (Micro USB)
Power consumption
≤0.5W
Product dimensions
67.4*43*21.2mm (2.65*1.69*0.83 in)
Net weight
about 32g
Negative ion concentration

199,000,000pcs/cm3 (at 0.5cm to the outlet)

24,500,000pcs/cm3 (at 5cm to the outlet)

5,000,000pcs/cm3 (average in breathing zone)

Ozone emission
less than 0.0014ppm (0.003mg/m³)
Charging time
about 1.5 hour
Battery life
about 30 hours
Ambient temperature (operating)
-10℃~40℃ (14℉~104℉)
Ambient temperature (storage)
-20℃~60℃ (-4℉~140℉)
Certificates
Ce, RoHS, Fcc, Patent
More Recommendations

Portable Wearable Air Purifier Series
IONKINI Necklace Wearable Air Purifier JO-2005

Input voltage
5V/DC (Micro USB)
Power consumption
≤0.5W
Product dimensions
67.4*43*21.2mm (2.65*1.69*0.83 in)
Net weight
about 32g
Negative ion concentration

199,000,000pcs/cm3 (at 0.5cm to the outlet)

24,500,000pcs/cm3 (at 5cm to the outlet)

5,000,000pcs/cm3 (average in breathing zone)

Ozone emission
less than 0.0014ppm (0.003mg/m³)
Charging time
about 1.5 hour
Battery life
about 30 hours
Ambient temperature (operating)
-10℃~40℃ (14℉~104℉)
Ambient temperature (storage)
-20℃~60℃ (-4℉~140℉)
Certificates
Ce, RoHS, Fcc, Patent