Product Details
Technical Specification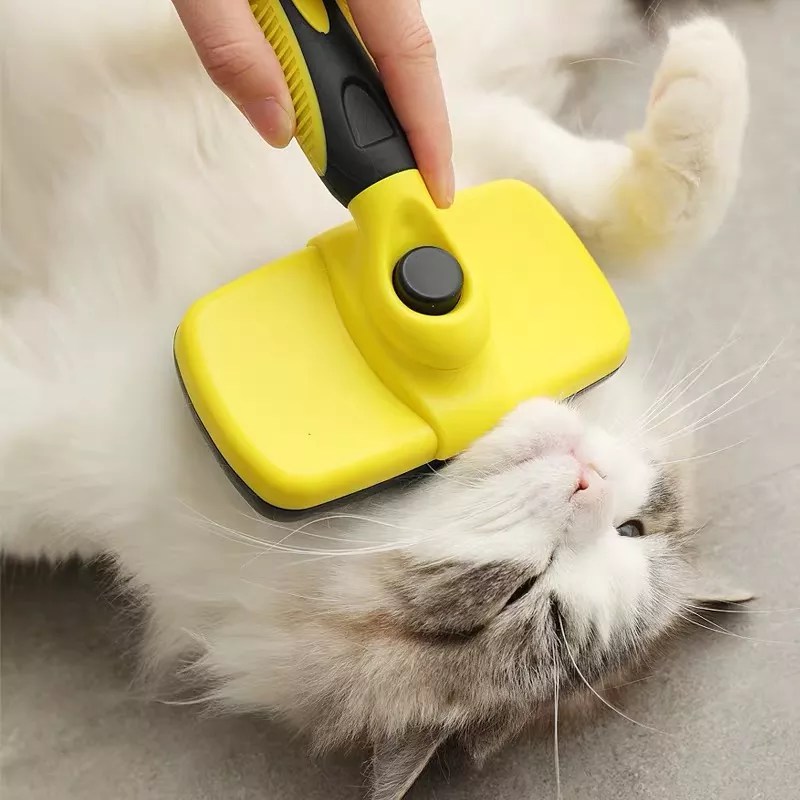 JP-DA06 Self-cleaning Grooming Slicker Brush
Great for Dogs, Cats, Rabbits & More Pets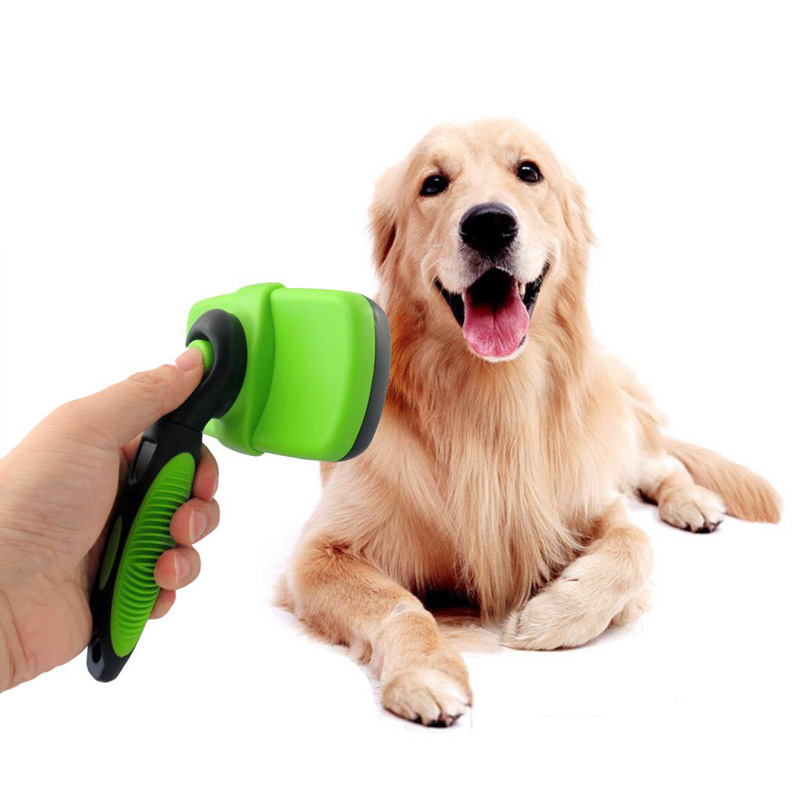 - Effective -
Reduces shedding, detangles, removes dirt & debris, keeps coat looking shiny

- Healthy -
Massages your pet, enhances blood circulation. It also keeps the air cleaner and healthier.

- Versatile -
Great for cats & dogs of all fur types

- Easy to Clean -
Simply retract bristles with the push of a button, then wipe away collected fur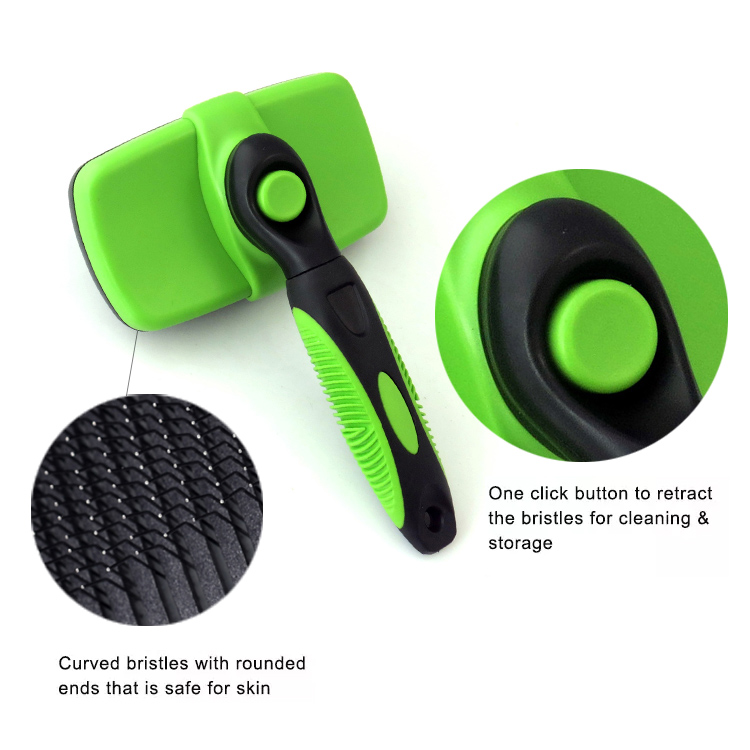 Smart Design
Fine, angled bristles, ergonomic comfort grip, and push-button retraction make it easy to keep your pet looking happy & healthy.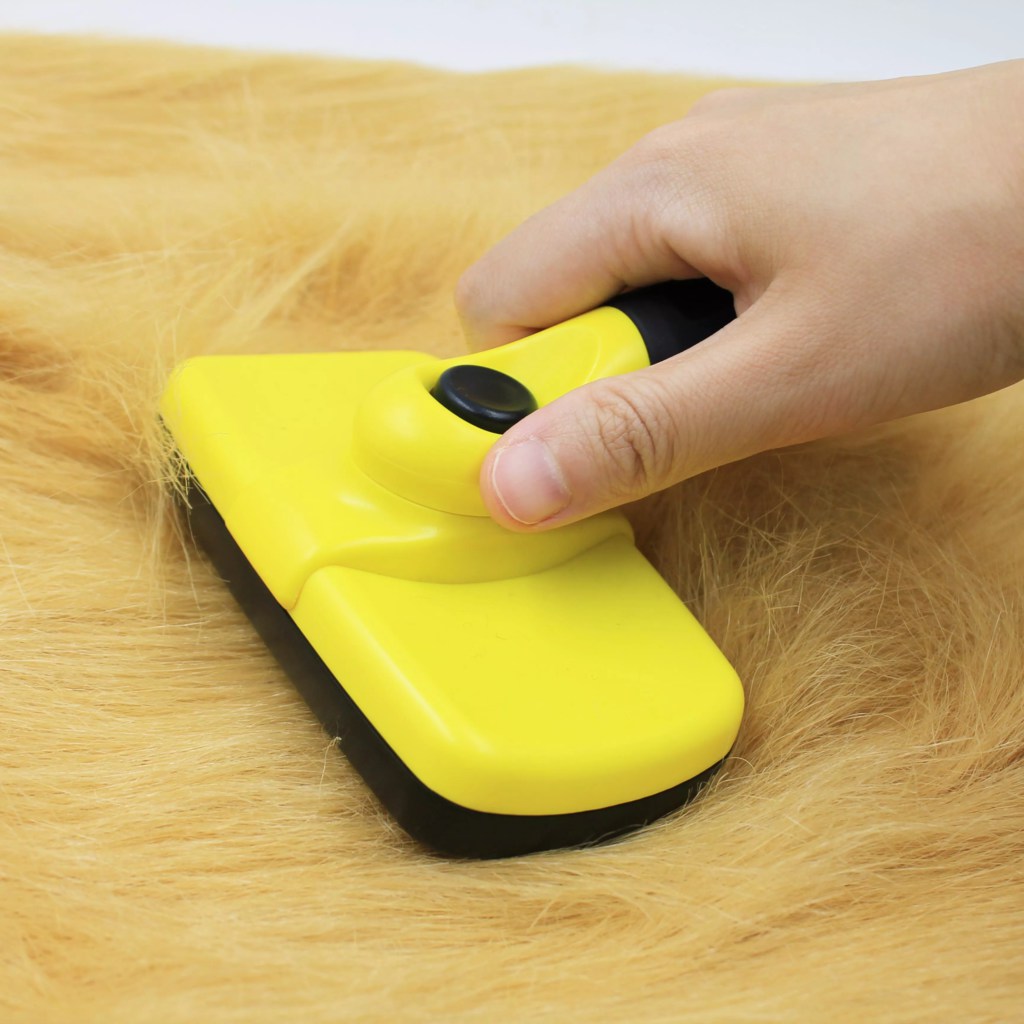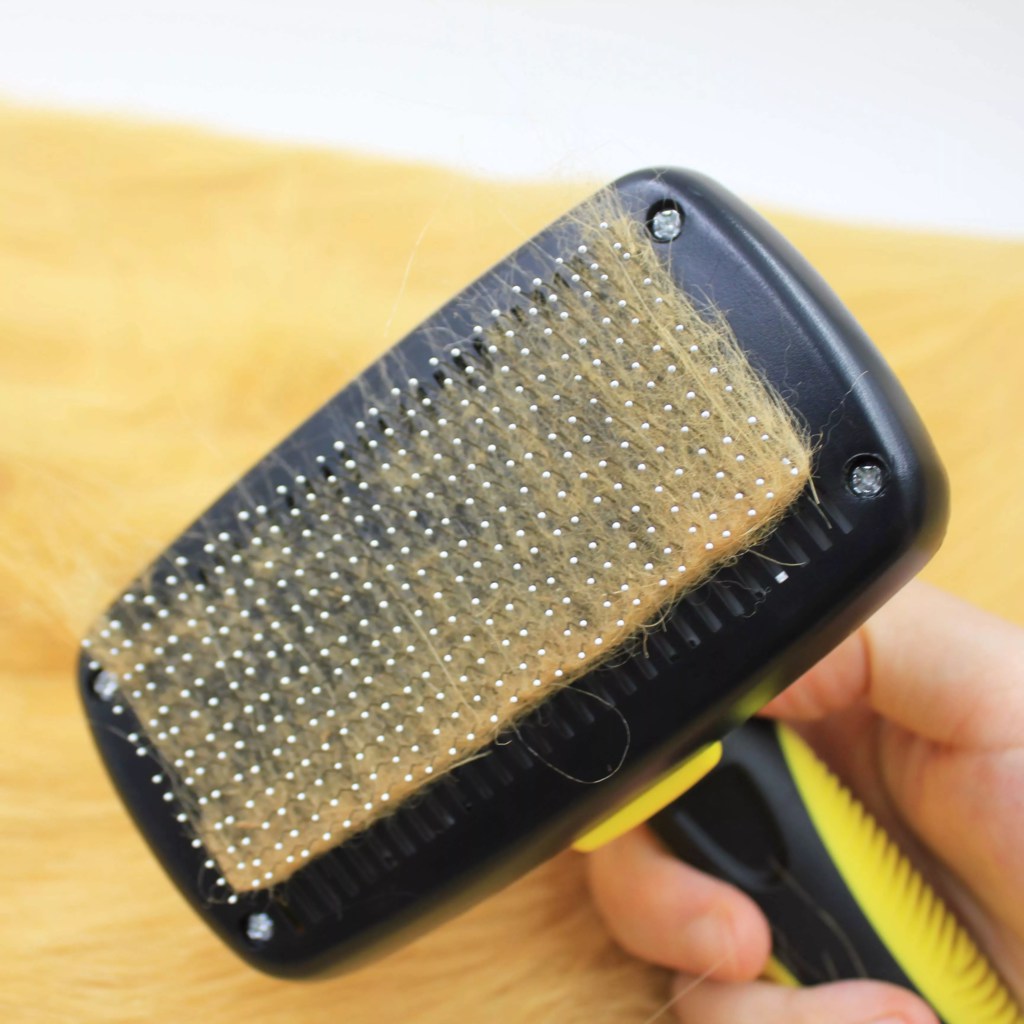 Perfect For Shedding & Grooming
Designed for dogs & cats & small animal & pets of all sizes and hair length, gently shedding loose hair, eliminates tangles, dander, mats, dirt.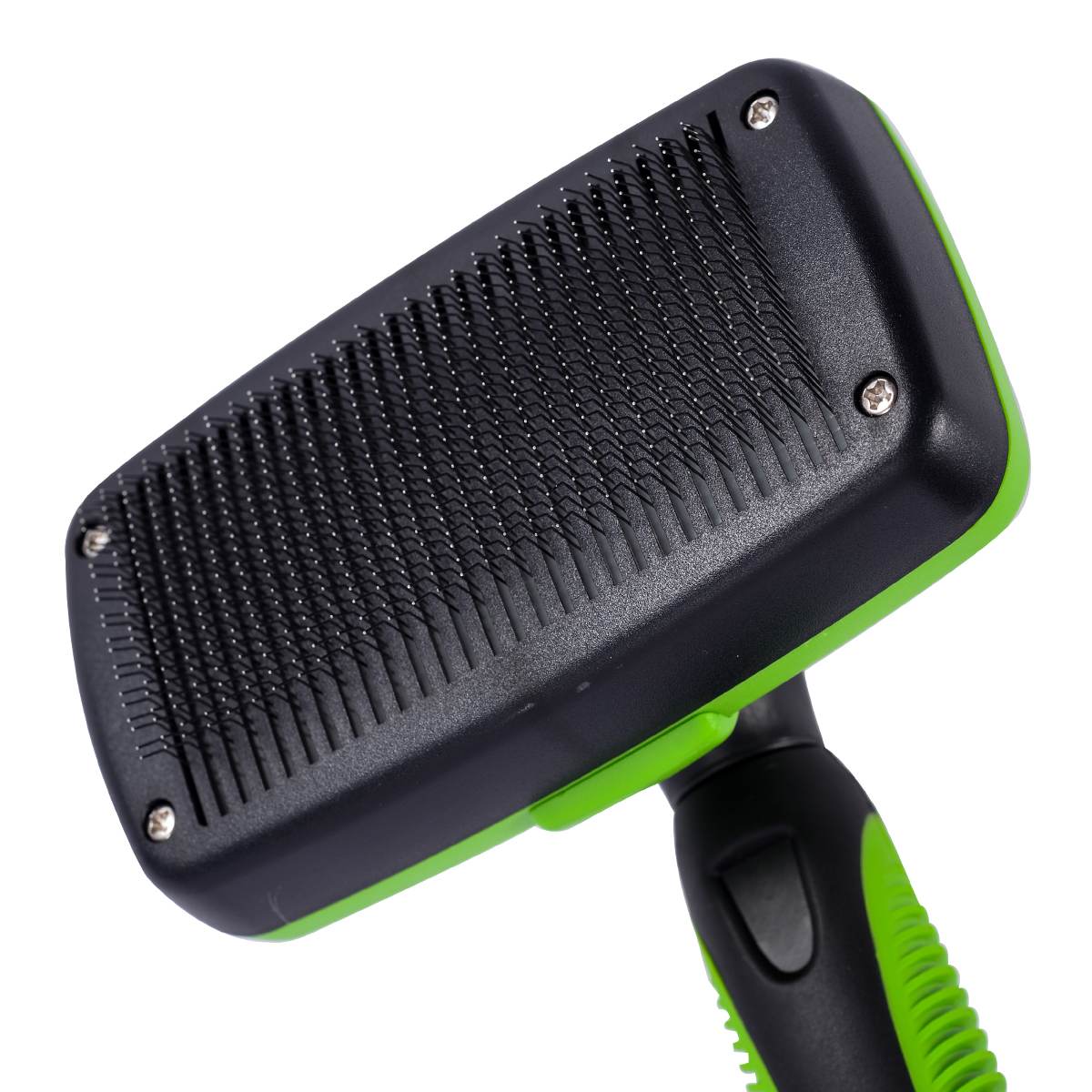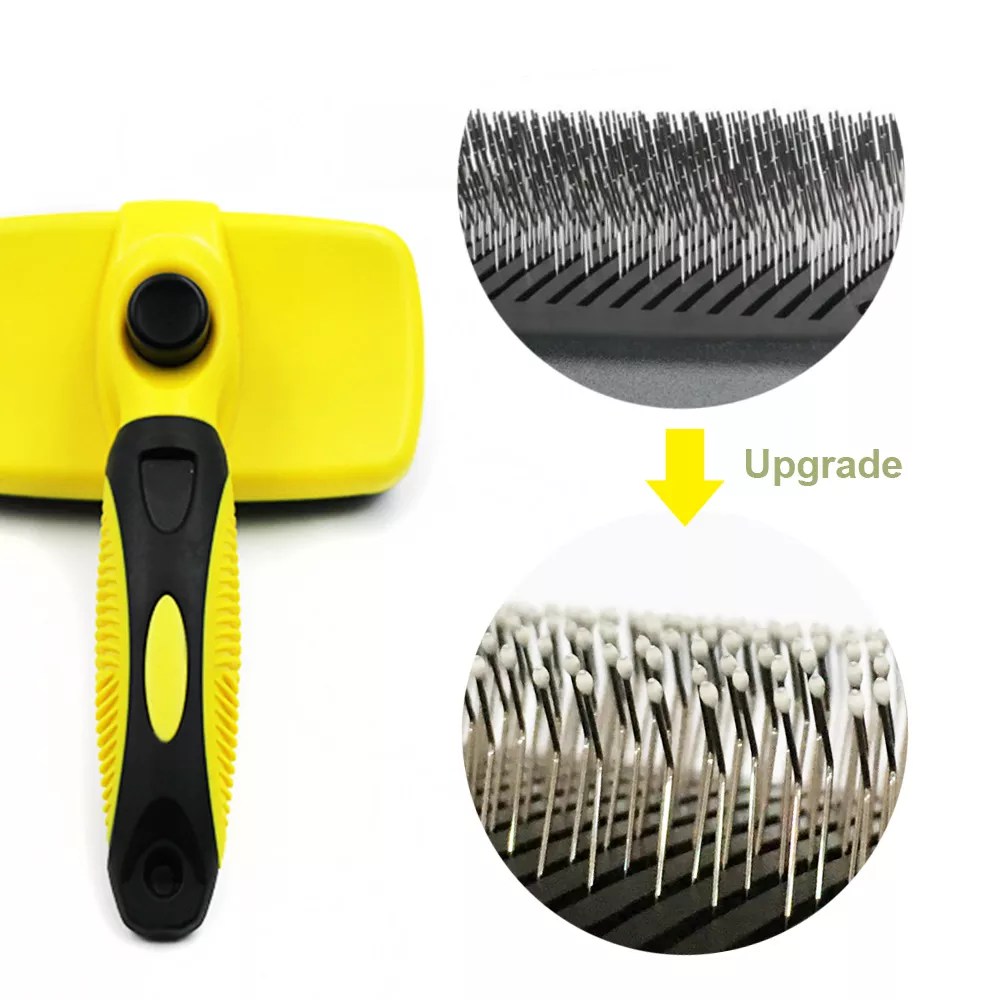 Soft Bent Bristles
The bristles are soft and bent, very easy to penetrate deep into the coat to collect loose hair. Not only will it give your pet a fun and enjoyable grooming experience, but it will also save you a lot of time.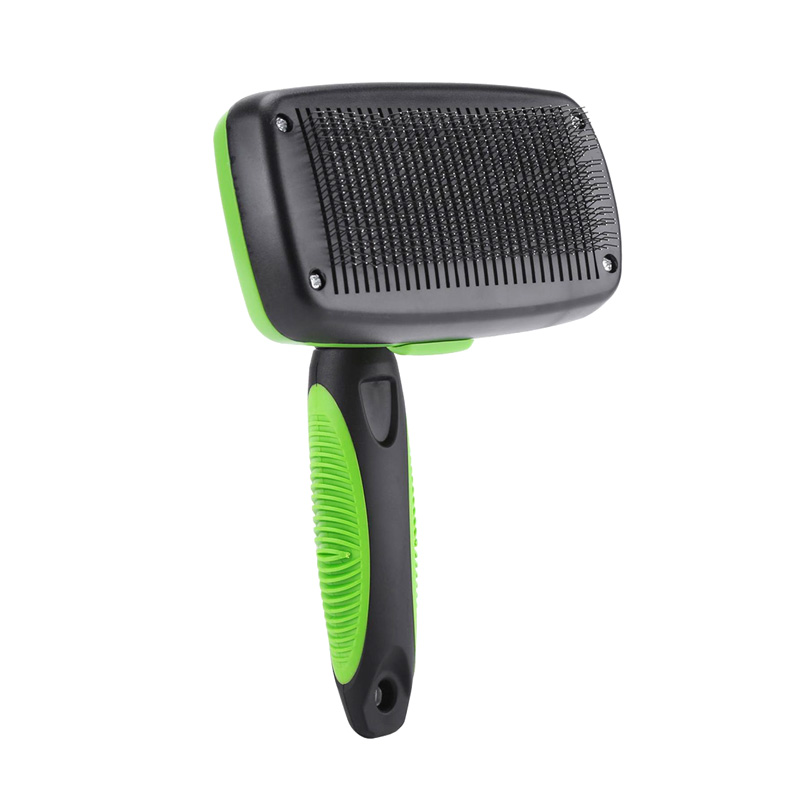 Easy to Clean
Simply retract bristles with the push of a button, then wipe away collected fur. It significantly saves time and energy for grooming and cleaning.





Step1: Simply push the button and ready to brush your pet.
Step2: Grooming your pet then push the button,the bristles retracted into brush.
Step3: Click the button and the bristles will retract back into the brush,then gently remove the hair collected by the brush.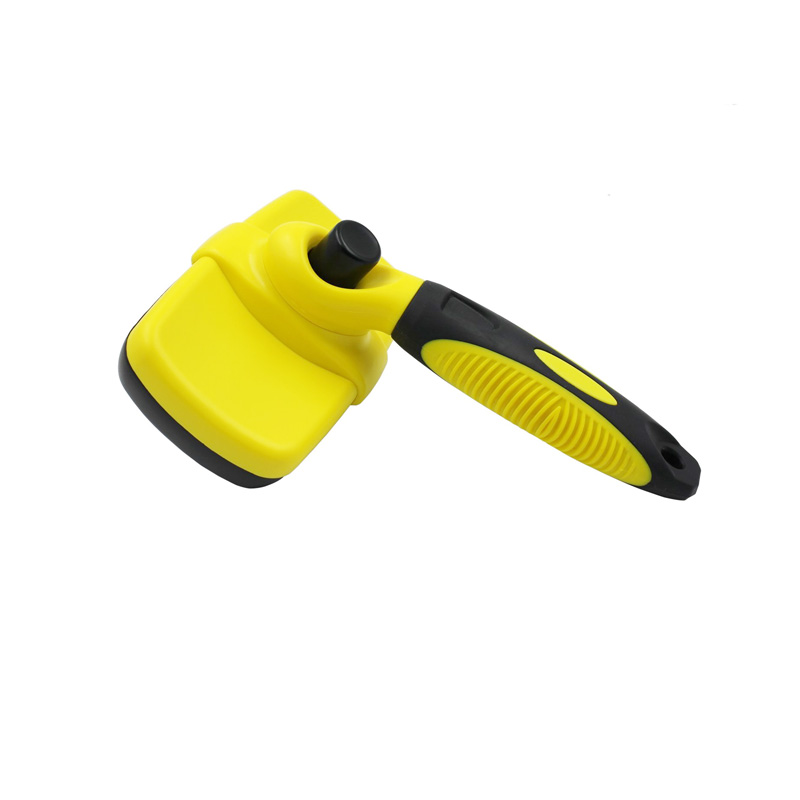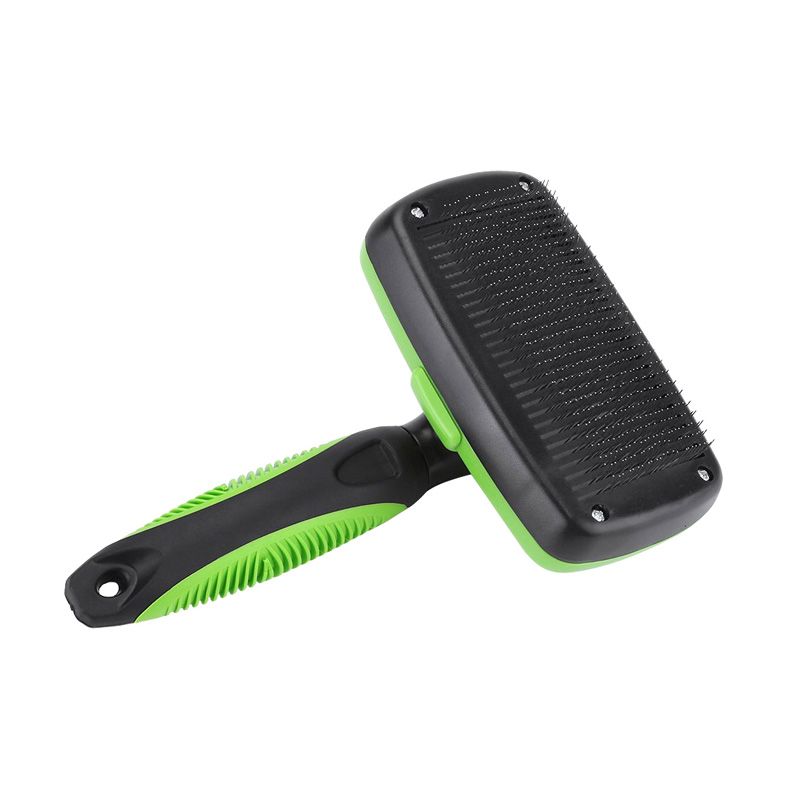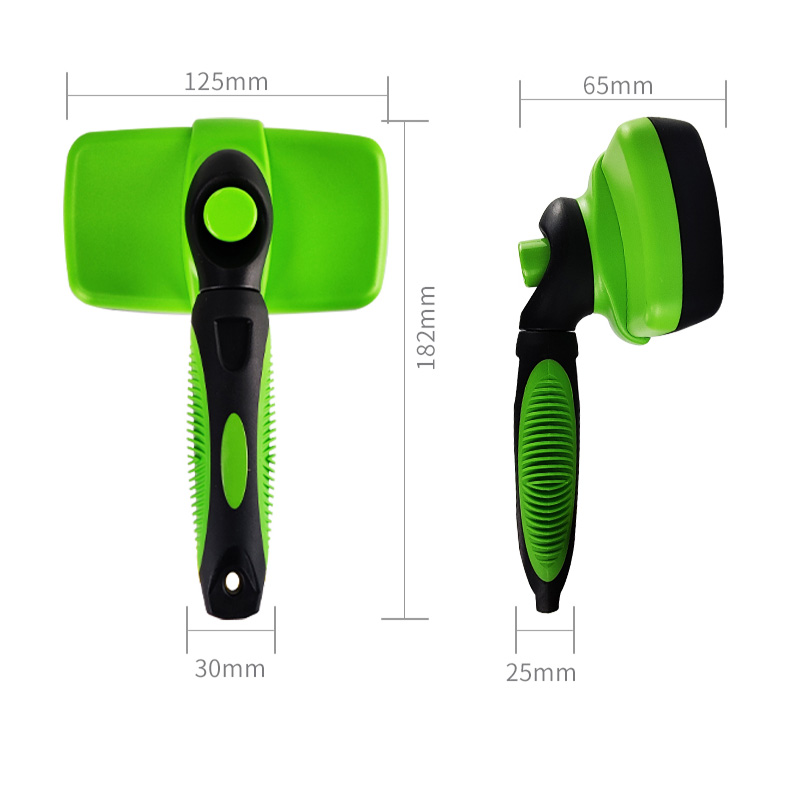 Specifications
Material: stainless steel(pins), ABS, TPR
Dimensions: 182*125mm
Net weight: 182g
Applications: Cats, Dogs, Rabbits, and other pets of all sizes and hair length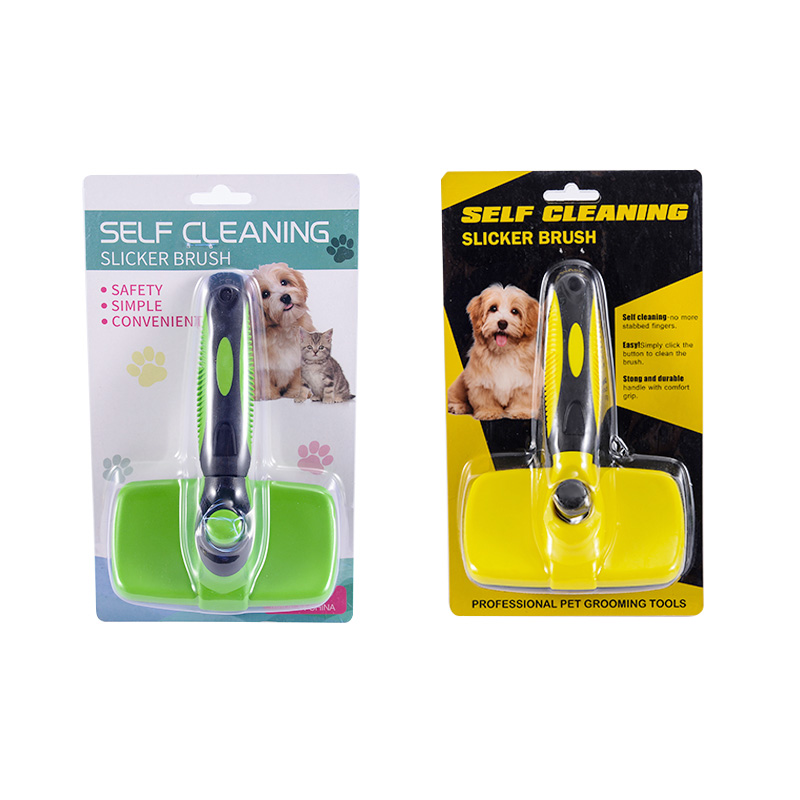 ODM / OEM Customization

We provide OEM/ODM Service.If you would like to have logo printing or customize the packaging and other features.
Please contact us for more details.
Specifications
Material: stainless steel(pins), ABS, TPR
Dimensions: 182*125mm
Net weight: 182g
Applications: Cats, Dogs, Rabbits, and other pets of all sizes and hair length